Consultancy
Commerce Logistics Consulting Services

The expertise, influence and access you need to stay ahead
Our logistics consulting services help clients in the digital commerce & logistics industry stay ahead of the crowd.
Our specialists are experts in cross-border ecommerce, digital logistics, customs & VAT laws & regulations.
Together, we exploit the opportunities offered by rapid changes and digitalization in the ecommerce and postal/logistics market, and leverage the advantages of the excellent relationships we enjoy with relevant industry stakeholders.
Business Development

We support your business transformation.
Classic consulting services, as well as project & interim management, turning planning and projects into operational reality.
Market Intelligence

We provide the market intel you need.
Facts & figures, analyses of trends and technical evolutions, stakeholder & competitor evaluations. 
Shipping Cost Check

We optimize your shipping costs & solutions.
We know the market, the players and tariff/cost models, identify cost-savings, and optimize/set up tendering procedures.

Our expert network at your service

We understand your operating environment – because we're actively shaping it.
We're chairing and advising the global (UPU), European (EU Commission, CEN, Ecommerce Europe), and national committees and Working Groups which draw up the standards & regulations defining your operating environment.
That means we're also ideally placed to help you find project partners, introduce you to relevant decision-makers, and give you a voice at industry forums and events:
UPU / Universal Postal Union

Chairman of the UPU Consultative Committee (CC) representing all global wider postal sector stakeholders
Project: Ecom@Africa initiative to develop ecommerce in Africa

Liaison Officer of CEN to the UPU Standards Board
EU / European Commission
DG TAXUD - Expert & member: Low Value Consignment Project Group
DG MOVE - Expert & member: Digital Transport & Logistics Forum II (DTLF)
Digital Trust Services: EU/ EC/eIDAS regulation/ UPU - DOT POST
CEN / European Standardization


Convenor CEN/TC331 WG2 (New Digital Postal Services)
Project Leader Group 10:  Electronic Advanced Data in postal operations & customs

Project Leader Group 13: Connected open global networks 6 systems for postal operators and the wider postal sector players
Ecommerce Europe

CO-chair: e-logistics Task Force
Representative: Ecommerce Europe at UPU & DG TAXUD & ERGP (European Regulators Group for Postal Services)
Logistic-natives e.V.

Expert to Working Group: Logistic Natives Internationalization
ASI Expert: Committee 001 (Information Technology and its application) & Committee 269 (sustainable cities and communities)
BnetzA: Expert & consultant: Digital Trust Services

A client relationship designed for you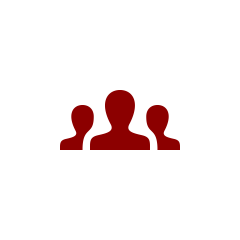 Workshops
An ideal starting point for discerning your options and deciding your next steps.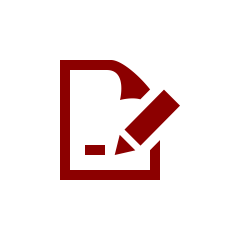 Studies
In-depth reports & analyses to understand the status quo and identify your best options.

Projects
We work with you to achieve your goals, wherever you are, for as long as it takes.
We provide the logistics consulting services you actually need:
Choose from a quick briefing, a one-off consultancy agreement, or longer-term project support.

You can either come for independent advice, free of obligations, or you can secure our permanent availability and exclusivity in your industry branch.

Where appropriate, we also offer an outcome-based compensation model.
Stay ahead with membership of the CLS Business Lounge. Get in-depth briefings & 2 hours of one-to-one telephone consultancy each month, plus advance notice of changes impacting your business, and personal introductions to potential partners.

Let us take it from here

Contact us to find out what our commerce logistics consulting services could do for you.
 We look forward to helping you stay ahead of the crowd.