In the Media
Commerce Logistics News

The Commerce Logistics Specialists in the Press & Industry Media
The Commerce Logistics Specialists are regularly asked to comment and give their views on aspects of the European and global digital commerce & logistics industry, both for trade publications and by giving interviews at industry events.
Here you'll find reprints of recent logistics news articles, links to PDF versions, and interview recordings. All articles reprinted with permission of the authors.
If you'd like to speak to the Commerce Logistics Specialists about an aspect of the digital commerce & logistics market for your publication or media channels, then feel free to contact us directly.
Wirtschaftskammer Wien (WKÖ), May 2021

Am Donnerstag, 20. Mai 2021 wurde im Rahmen der Online-Veranstaltung "Paketzustellung L2030+", veranstaltet von der Wirtschaftskammer Wien (WKW), das Thema nachhaltige Zustellung von Waren und auch die Zukunftsfähigkeit der Zustellung in Paketautomaten und –stationen intensiv diskutiert.
In seinem Vortrag befasste sich Walter Trezek, Chairman beratendes Komitee des Weltpostvereins Weltpostvereins und Experte von Ecommerce Europe und der EU Kommission, mit den Auswirkungen der Digitalisierung und den neuen rechtlichen Rahmenbedingungen für den Handel und eCommerce.
Logistik Express, December 2020

Article by Walter Trezek in Logistik Express (German) on the 8 things that online retailers need to consider in 2021.

Logistik Express, September 2020

Foreign Trade, Q2 / 2020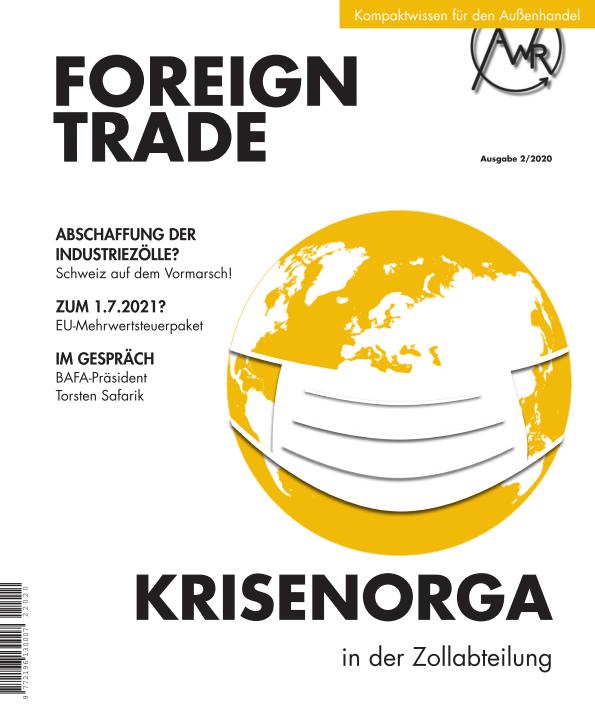 Article by Walter Trezek in Foreign Trade (Mendel Verlag, German, €€) on delaying introduction of the EU VAT Package to 1 July 2021.

EU-Mehrwertsteuerpaket vervollständigt & verschoben

Alles war auf den 1.1.2021 als Umsetzungsdatum ausgerichtet. Deutschland, die Niederlande und andere drängen auf eine Verschiebung, die Kommission schlägt nun den 1.7.2021 vor.

Logistik Express, June 2020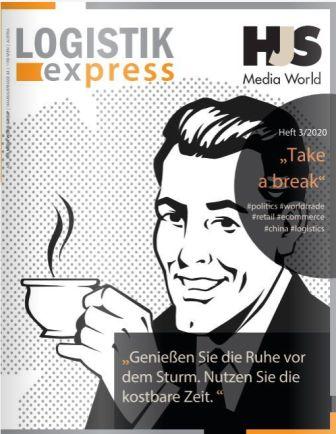 Interview with Walter Trezek in Logistik Express (German) on the nine major social trends impacting commerce and logistics which have become apparent as a result of the corona pandemic.

COVID-19: Neun übergreifende Trends zur neuen Lebensrealität

Gemeinsam mit unseren Experten aus Logistik, Transport und dem digitalen Handel, beobachten die logistic-natives, wie sich unsere Gemeinschaft und die Lebensrealität verändert.

Logistik Express, May 2020

Interview with Walter Trezek in Logistik Express (German) on the impact of the coronavirus on the cross-border exchange of post and commercial items.

Störung der Postzustellung und Auswirkungen auf grenzüberschreitende Post- und Warenströme .

Universal Postal Union (UPU), Feb. 2020

The UPU High-Level Forum on Wider Postal Sector Engagement took place on Berne, Switzerland, on 13 February 2020.
Interview with Consultative Committee Chair Walter Trezek who gives his take on opening up the UPU.
Retail, Apr. 2019

Interview with Walter Trezek in Retail (German) on Austrian government plans to remove the €22 limit for charging VAT as early as 2020.

Die 22-Euro-Freigrenze für Online-Bestellungen aus dem Ausland soll ab 2020 fallen. Ob die Besteuerung ab dem ersten Cent wirklich so schnell kommt, ist für Logistikexperten Walter Trezek aber fraglich.
Logistik Express, Feb. 2019

Logistik Express, Jan. 2019

Interview with Walter Trezek in Logistik Express (German) on ecommerce as a basic service

Online  Handel ist Teil der Grundversorgung

Die digital gestützte Versorgung mit Waren und Dienstleistungen hat in Österreich im letzten Jahr zu einer Steigerung in der Paketzustellung von mehr als 10 Prozen geführt.
Retail, Dec. 2018

Post with comment from Martin Füll in Retail (German) on competitive advantages currently enjoyed by Chinese online retailers when exporting to the EU.

Wirbel um den Weltpostvertrag. Mit Tricks, aber auch alten Privilegien verschaffen sich chinesische Online-Händler einen gewaltigen Wettbewerbsvorteil gegenüber der heimischen Konkurrenz.
Logistik Express, Oct. 2017

Guest post by Walter Trezek in Logistik Express (German) on the 8 key changes in the ecommerce environment in 2018.

2018: 8 Änderungen die E-Commerce Versender wissen sollten
Die Zustellung von Warensendungen an individuelle Empfänger, bekannt als "Postzustellung" wird 2018 im Europäischen Wirtschaftsraum - aber auch weltweit - neu geregelt.
Logistik Express, Apr. 2017

Guest post by Walter Trezek in Logistik Express (German) on the future of cross-border ecommerce. (English translation here)

Grenzüberschreitender Online-Handel: Wir leben in einer zunehmend vernetzten Welt. Überholte analogue Strukturen, deren Zweck die Verteilung von Waren und Dienstleistungen war, werden von digitalen, kolletiv vernetzten Anwendungen abgelöst, die vom individuellen Kundennutzen getrieben werden.
Ecommerce Europe, Apr.2017


April 2017: Ecommerce Europe achieves major milestone in innovating cross-border parcel delivery services
After four months of discussions, country members of the European Committee for Standardization (CEN) have recently approved the Technical Specification (TS 17073) for Postal services - Interfaces for cross-border parcels. Ecommerce Europe is proud to have chaired the work within the CEN to harmonize postal and supply chain management standards to enable one item label for the delivery of merchandise to end customers.
Postal Hub Podcast, Feb.2016

Walter Trezek is a guest on the postal, parcels and express podcast on the Postal Hub Podcast. Interviewed by postal industry insider Ian Kerr, their conversation includes an honest and forthright discussion of terminal dues, including the imbalance in shipping rates that favours merchants based in some countries, defining new classifications of products and services for letters and parcels being delivered cross-border, the growth in cross-border ecommerce between western countries and south-east Asia, barcoding and labelling for cross-border logistics, how delivery is a key component of digital service infrastructure, and recycling and packaging in e-commerce logistics. It's a discussion that will interest anyone in the postal and parcels sector.
Older publications: