Ecommerce Integration
Examining Barriers to Ecommerce Integration in Europe
Status of the European Postal Market from the standpoint of its users
In 2012 the European Commission hosted its second annual Postal Users Forum in Brussels.
The Commission provides this discussion platform as a means of gathering information on progress made in implementing European postal guidelines in EU member states, in creating a unified market for postal services, and learning of a particular lack of services or support, all from the perspective of the postal service users (consumers and businesses) themselves.
Participants' major concerns were three-fold:
1. Lack of X-Border Parcel Services Hinders Ecommerce Integration
SME representatives from throughout the EU criticised the national postal operators' strategy of failing to offer track & trace for cross-border parcels, and for the complete failure to offer standardised parcel labels.
In order to remain competitive and benefit from each country's own inland parcel tariffs, senders in each EU state are required to apply fundamentally different labels on their parcels.
This makes it impossible to create savings through unified packaging designs, to offer a unified look & feel, or to operate a central depot to prepare parcels for delivery to several EU states.
Using parcel couriers such as DHL, DPD, GLS, UPS and FEDEX as consolidators is a not a sustainable alternative due to the high costs involved.
It was quickly clear that the national postal services are using their monopoly positions to close off national markets to external postal services.
Due to the lack of standardized legal regulations, the absence of cross-border payment systems and returns solutions, as well as the increasingly restrictive practices of customs and tax authorities, the concept of cross-border ecommerce integration currently appears little more than a dream, and far from becoming the reality that EU citizens desire.
2. Product Specifications, Price Strategies and Address Requirements Being Used as Barriers
Senders complain that it is increasingly difficult to print, insert and send letter mail for mailings to delivery addresses in more than one EU member state. National product specifications (weight, volume, type of paper, address specifications) are becoming increasingly diverse, and with it tariffs and systems of advanced payments.
In addition, variations between national and international tariffs fail to reflect the actual logistics services provided; where deliveries cross an internal EU border, delivery rates can double although the actual delivery distance may only increase by just a handful of kilometers.
In some cases in the past months there has been a fundamental separation of mailings into various delivery networks, leading to differing delivery speeds and thereby increasingly bringing into question the subject of daily deliveries.
Both marketing and service providers for senders are watching this trend with increasing concern. In many EU countries it has been discovered that the cost of day-specific delivery has been subject to double-digit percentage increases. Other countries are following this trend.
3. Deliberate Thinning Out of the Universal Service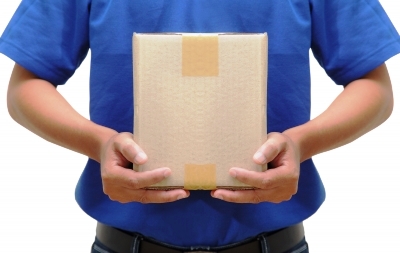 A panel discussion bringing together representatives of users, e-retailers, consumer associations, postal operators, new entrants, trade unions and regulators examined the importance of the last mile for users.
European consumer protection organizations sharply criticize the deliberate thinning out of the universal service which is putting increasing pressure on daily deliveries.
Postal union representatives pointed out that this development is a clear postal service strategy, one that increasingly leads to part-time jobs and precarious employment conditions. This has been clearly demonstrated in the parcel logistics market.
Taken together, these factors indicate that external pressure is required to bring about the necessary conditions for successful ecommerce integration in the European postal market. With European online sales increasing at around 10% p.a., this represents a significant challenge to Europe's lawmakers and enforcers.
The EU Commission referred to its e-commerce green paper published in November 2012 and asked all those involved to continue to intensively support the constructive process of creating a user-oriented market for postal services.

Walter Trezek is the Chairman of the Consultative Committee (CC) of the Universal Postal Union (UPU).
Does this article cover a topic relevant to your business? Access the CLS Business Lounge for the market intelligence you need to stay ahead of the crowd. Find out more