Post Danmark
Post Danmark: A Next Generation Postal Network

   Communication Logistics Industry Best Practice Series
IN BRIEF:
Denmark's postal service provider has compensated for drastically shrinking letter mail volumes by embracing digital services. It has succeeded in maintaining its role as the leading interface between senders and recipients.
It faced the challenges of a government actively pushing a progressive digital strategy,  a high degree of digitalization in the financial sector, and high penetration levels of digital services at the receiver side.

Background



The market for postal services in Denmark has changed considerably in recent years; not only do the Danish and Swedish Post now operate under a joint umbrella holding owned by private investors– PostNord – but since 2000 the service has also lost around 50% of its physical letter mail volume.
Asked how much further they expect letter mail volumes to fall, executives told me that, in the next few years, they expect levels will continue to fall before settling at around 30% of volumes for the year 2000. (A similar situation amongst European posts.)
(2016 Update: according to the European Commission's application report on the postal service directive (COM(2015) 568 final), the total fall to date is 75% from 2000-levels.)

Notwithstanding, the Danish Post has succeeded in becoming one of the country's leading ecommerce delivery channels, and plays a significant role in the distribution of direct marketing media.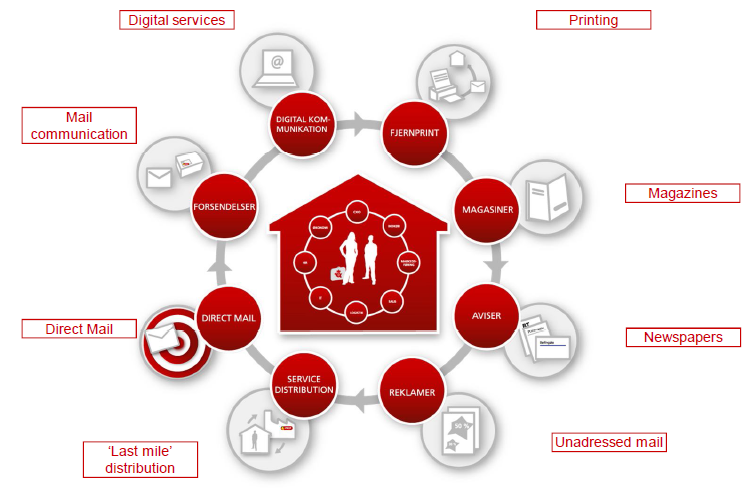 Figure 1:   Post Danmark has succeeded in maintaining its interface with customers
Strategy
In order to adapt, the organization has been forced to take severe measures:
Cut costs to reflect the dramatic decrease in volume and revenues

  

Introduce a 3-day delivery of items outside the universal service obligation
Invest in digital services, such as secured electronic delivery
Leverage on the Danish government's decision to push digital communication channels
This has led to the development of digital services including B2C & B2B e-Invoices and e-Archiving, Hybrid Mail, remote printing and scanning services.
The most important, and by far the most successful, service has been e-Boks, a postal electronic mailbox service, introduced in 2002.
In essence, Post Danmark has recognized and capitalized on a new trend in B2C digital services. In doing so, it has been forced to fundamentally re-engineer its business model.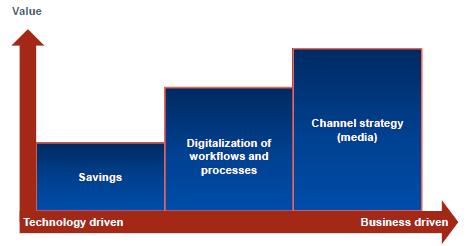 Figure 2: Transforming the organization from an item-driven to a data-driven service provider
Starting by implementing technology to increase the efficiency of items handling over a decade ago, Post Danmark has re-engineered its workflows and processes in order to retain its role as the leading interface between sender and recipient in a digital market.
Today the Danish postal service is business-driven. It follows the demands that customers make of a data-driven service provider, allowing both business and consumers to choose their preferred delivery channels and media.
e-Boks
e-Boks– a free secure electronic mailbox and storage solution – is a new communications infrastructure, fostering a one-stop solution, open to all.
The e-Boks mission is simple: "e-Boks contributes to increased streamlining of public sector and private companies by means of secure and efficient management of digital documents and associated features that create real value."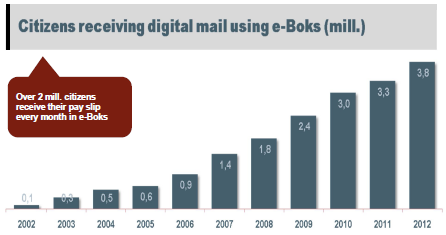 Figure 3: In 2012 more than 205 million transaction documents were delivered, sent by more than 22,000 senders to more than 3.8 million users (2016: now 5 million users)

e-Boks offers companies, public authorities and private individuals an efficient, secure and user-friendly platform for digital dialogue, and for the dispatch and storage of important documents.
More than half the Danish population has signed up to e-Boks to date (population 5.6 million).
Legal & regulatory framework

A major part of Post Danmark's overall strategy is legal and regulatory management of its new, secured, extended postal service provision.
Not only is the Danish government actively pushing digital communication solutions, in mid-2012 it passed a law stating making it mandatory for Danish companies (2013) and citizens (2014) receiving mail from public authorities to do so using the digital mail solution e-Boks.
The law also gives digital communications the legal status of a traditional paper letter, and is an important cornerstone of the common Danish eGovernment Strategy.
Danish "Digital Post"

Denmark offers a good example of how successfully introducing a digital postal service can help a traditional postal service provider to maintain and strengthen its interface with customers.
This will become increasingly important as the digitalization of Danish society gathers speed, a development actively being driven by the government as it deploys solutions to digitally distribute documents and enable citizens to interact (2-way communication) with public authorities, citizens & companies.
Disclaimer: The information provided in the article is taken from a public presentation and reflects the opinion of the author. It is not the official position of Post Danmark or PostNord AB. Graphics used with the permission of Post Danmark.
Does this article cover a topic relevant to your business? Access the CLS Business Lounge for the market intelligence you need to stay ahead of the crowd. Find out more