Japan Post
Ecommerce growth at Japan Post

Successfully Responding To Ecommerce Growth & Shrinking Mail Volumes
If we look at Japan Post's results for the FY 2013 (FY-end is March 2014), we can quite safely say that Japan Post has achieved a successful turnaround, by stabilizing failing mail volumes and introducing new products and services to support ecommerce growth.
Over an 11 year period from 2003 to 2013, Japan Post mail volumes (excluding Yu-mail & Yu-pack) fell by a year on year average of 2.9% from:
2003: 24,889 million ordinary mail pieces
2013: 18,572 million ordinary mail pieces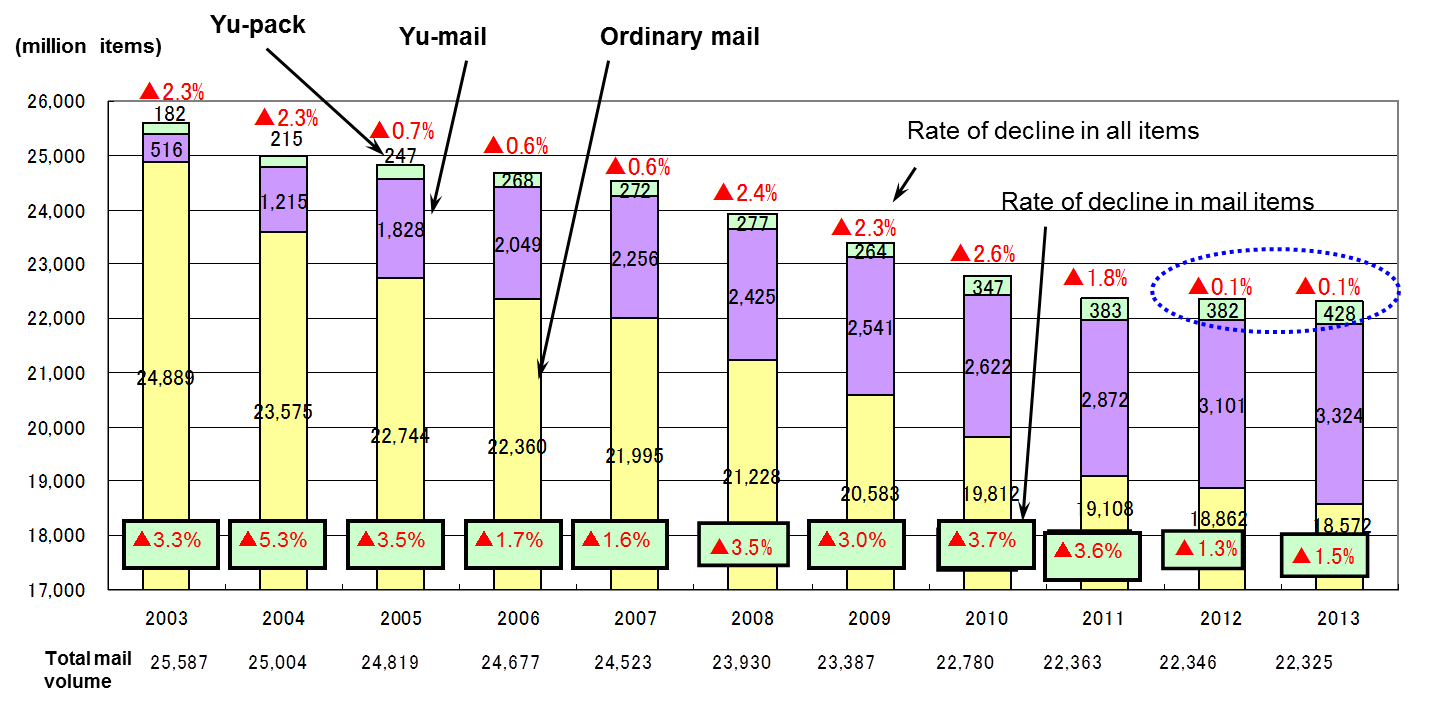 Figure 1:  Total Japan Post mail volumes, as presented at the 7th International Postal Symposium in Turkey, May 2014
Faced with these shrinking mail volumes, Japan Post has responded with substantial measures to create new products and services. The results of aggressive sales activities are impressive, helping Japan Post to offset the decline in ordinary mail volumes. In 2013, sales of Yu-pack items increased by 12.1%, and Yu-mail items by 7.2 %.
Japan Post's efforts to stabilise the company are reflected in its operating revenues and income: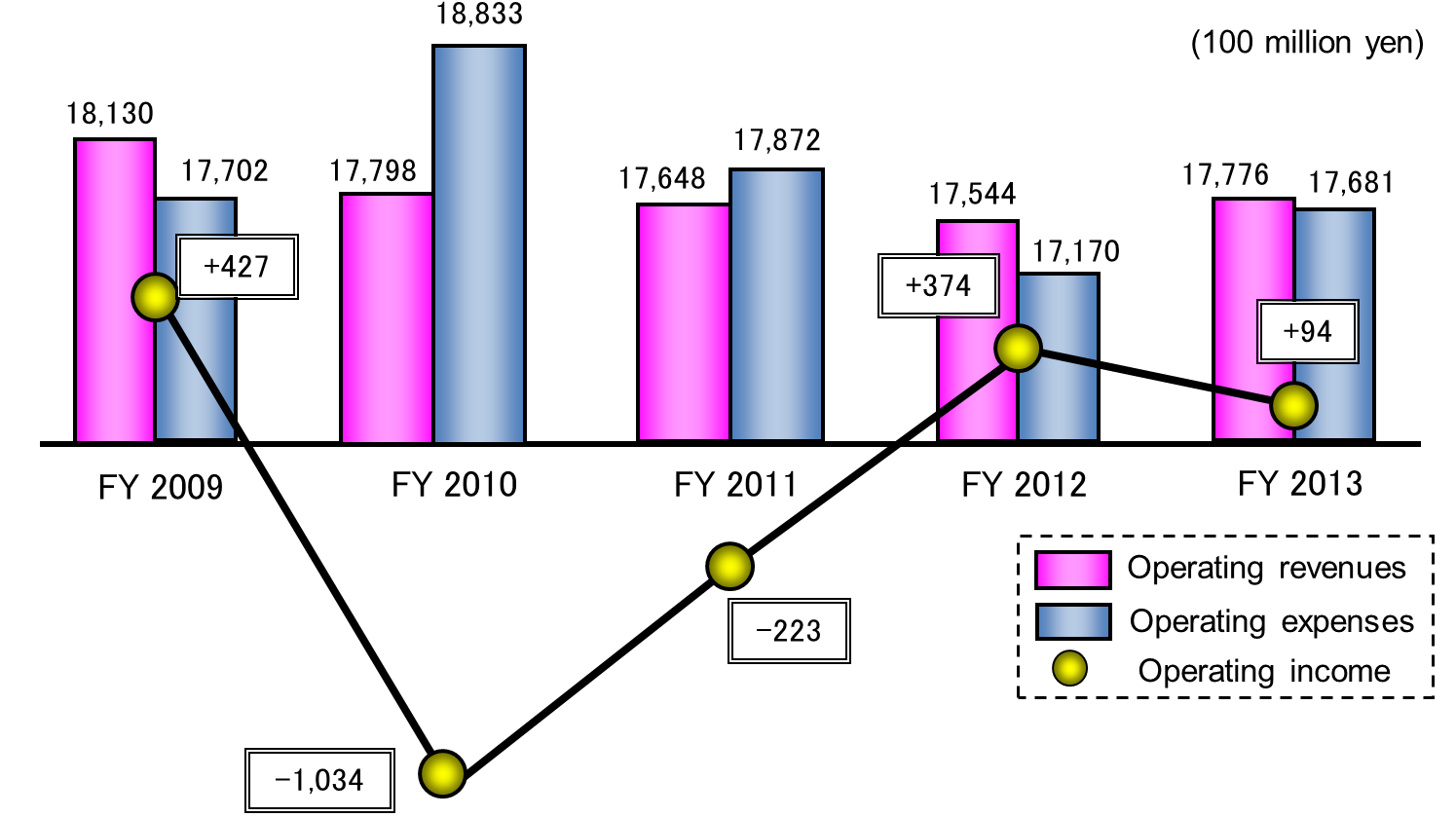 Figure 2:  Trends in operating revenues and income, showing the successful turnaround in FY 2011
Products designed to support ecommerce growth
In 2012, ecommerce reached a share of 3.1% of the total Japanese retail sales market, or 9.5 trillion YEN.
Mail-order and online market sales totalled USD 52 billion in 2012, representing a 6.3% increase on 2011.
To ensure that Japan Post products and service can support this ecommerce growth, Yu-pack and Yu-mail were designed to meet the needs of ecommerce senders and their customers.
Japan Post's goal is to increase the share of parcel revenue, from 20% of total revenue in 2012 to 30% in 2015, and to gain a 15% market share for Yu-pack by 2015.
Yu-pack and Yu-mail are services for delivering commercial items directly to mailboxes, without requiring the signature of the recipient. Track and trace data is made available, and customers do not have to wait at home for their products to be delivered.
Figure 3: Application on Japan Post's web site to print labels for registered airmail small packet items (regardless of the number of items)
Supporting international ecommerce
To boost the international growth in ecommerce parcel services, extensive sales activities have been conducted, including discounts on registered airmail small packet items being delivered to customers using Japan Post's web application to print labels over the internet.
Following its successful introduction and positive feedback from ecommerce retailers, in particular SMEs, Japan Post's Senior Vice President & Chairman of the UPU Postal Operations Council, Mr. Masahiko Metoki, has encouraged and strongly supported the development of a new postal service which reflects the growth in ecommerce services.
Similar to products and services already successfully implemented in Japan, the basic features of the new service concept are:
Weight limit is 30 kg
Track and trace system (without obtaining addressee's signature)
Internet-based inquiry system (IBIS)
---
Disclaimer: The information provided in the article is taken from a public presentation and reflects the opinion of the author. It is not the official position of Japan Post.
---

Walter Trezek is the Chairman of the Consultative Committee (CC) of the Universal Postal Union (UPU).
Does this article cover a topic relevant to your business? Access the CLS Business Lounge for the market intelligence you need to stay ahead of the crowd. Find out more