Internet of Things
The Internet of Things

The Internet of Things Leads to the Internet of Parcels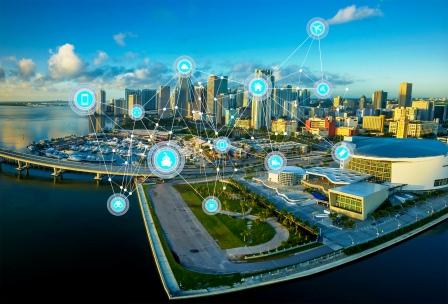 During 2015 we – experts from Postal Administrations, CEP Services, etailers, manufacturers, entrepreneurs, marketers, the European Commission, etc. – have all understood that the Internet of Things (IoT) is changing cost structures, and with it the business models, of services which currently support the value chain in parcel delivery to create an Internet of Parcels.
First mile & last mile demand is changing
The current value chain can be broken down into its constituent – and exchangeable – components (regionally, nationally and globally); and
Senders are increasingly aware that boundaries are dissolving between the means of production, regions and labour forces, so that shipping costs might even be lower for sending goods from abroad than posting them domestically;
Recipients are becoming actively involved in shaping the last mile according to their preferences creating dynamic "delivery IDs" and replacing the old, analogue postal delivery address.
Traditional value chains are forced to adapt
Digitalization and the Internet of Things are creating the new framework conditions for the service economy whilst proprietary systems are becoming unsustainable.

In the not too distant past proprietary systems, safeguarded by monopolies, secured by regulated tariffs, and  guaranteeing daily delivery, were needed to maintain a certain level of communication and exchange of goods, nationwide and globally. However these times are gone.

Manufacturing and the trade of consumables has created a global, digital service infrastructure in which the communication media needed to exchange information to facilitate trade and its related transportation infrastructure are based on commonly established standards.
The push for first & last mile, open and sustainable applications, leads to flexible, ad-hoc delivery networks, offering not only area-wide coverage of everything, by everyone; but nationwide or even global coverage.
UPU's proprietary system

Some postal administrations cover a vast and attractive market – for example, the US Postal Service, China Post or Japan Post. Their domestic market is big enough to create a business environment in which a proprietary system can still offer a competitive advantage, supported by national legislation and regulation.

Over the last couple of years the UPU has undertaken remarkable efforts to provide a sustainable solution to the growing demand of ecommerce for seamless x-border delivery.

The result is an integrated approach, combining already existing UPU service platforms for those postal administrations entitled to use these services.
Specific products and services have been developed and enshrined in the UPU convention and regulations to fulfil the growing demand for x-border ecommerce B2C delivery functionalities world-wide: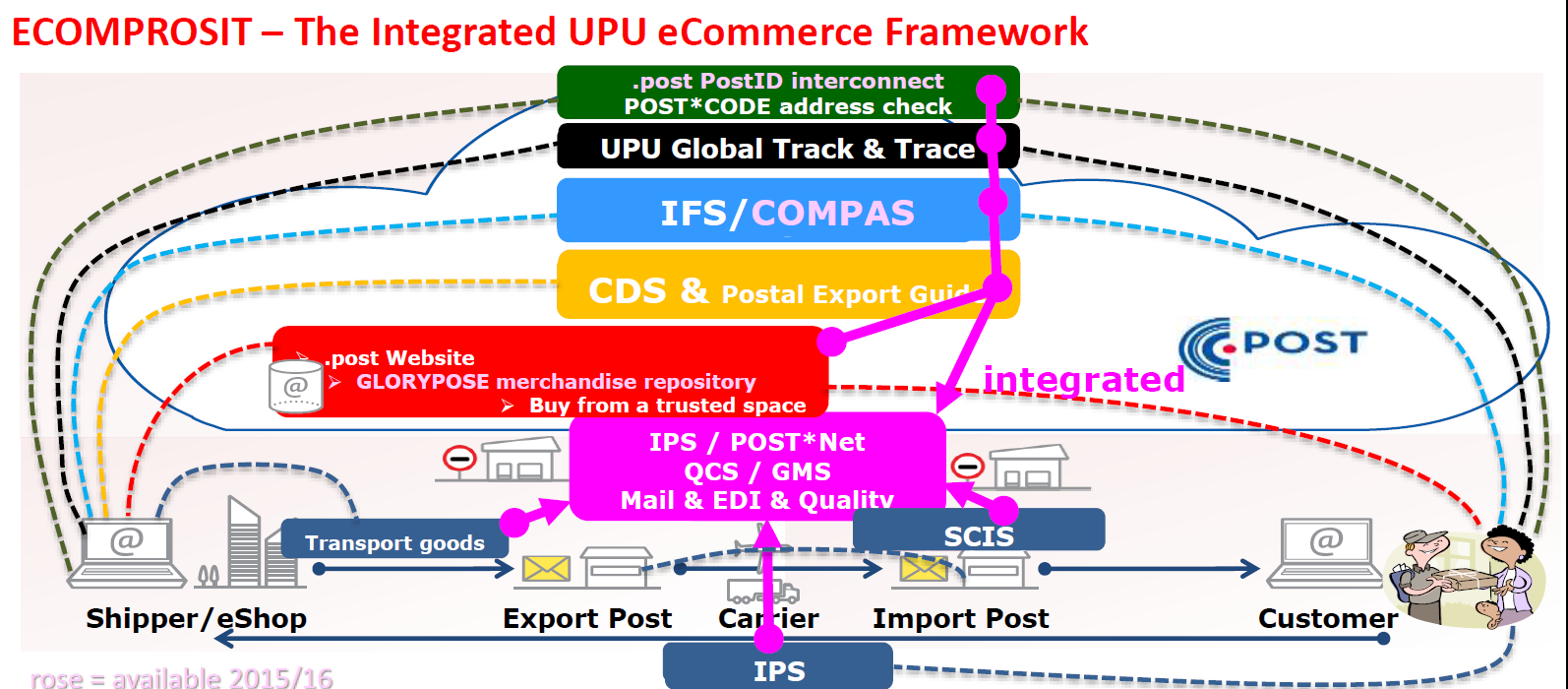 Fig. 1: UPU/PTC's EcomProSit integrated eCommerce Framework, integrating IFS, CDS, IPS in a highly secured DOT.POST environment; Source: PTC Presentation, PostExpo 2015
It comes as no surprise that, facing competition in their domestic markets and being required to respond to the demands of the European Commission for better services and greater price transparency for parcel delivery throughout Europe, European postal administrations are using their access to proprietary technical solutions built by the UPU/PTC and run for them at cost, to exclude competitors in x-border ecommerce related delivery: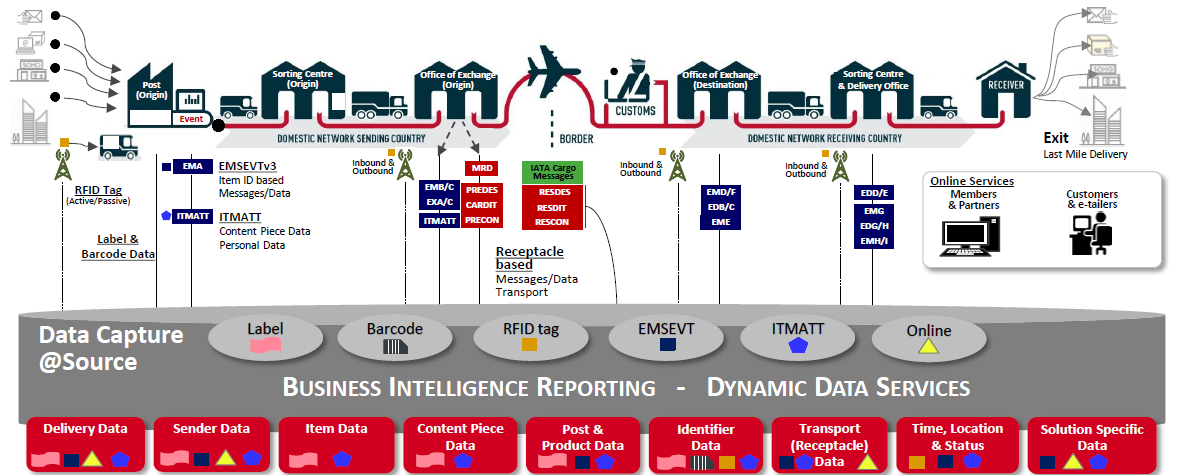 Fig. 2: IPC's INTERCONNECT Ecommerce X-Border Solution exclusively for its 24 member postal administrations, taking advantage of proprietary UPU technical standards and solutions
Bilateral or multilateral tariffs for the last mile delivery of ecommerce postal items weighing 0 – 30 KG – currently neither domestically regulated as letter or parcel items in any EU country – add to this picture.  
However, UPU, bilateral and multilateral agreements at IPC level are tailor-made to protect the domestic markets of postal administrations.
But whenever these entities operate outside their protected domestic environment, entering the postal territory of another postal administration, their proprietary applications and solutions cannot be used.
The "Post for Germany", is ONLY the Post for Germany
The Courier – Express – Parcel (CEP) market is a good example of this development.
Most CEP services in Europe have a mother company which is a postal administration. Deutsche Post – the "Post for Germany" – uses its international brand "DHL" everywhere outside Germany.

The boundaries between the means of production, regions and labour in service industries are dissolving. CEP services must seamlessly integrate with the means of production, storage (first mile) and customs, transport, payment and access preferences mirrored in delivery IDs per recipient (last mile).
The evolution started in the 1990s; now parcels are becoming smart and part of the Internet of Things
In the more distant past, when the item was handed over to the CEP / Post, intelligence was added to the item in the form of a barcode.
In the recent past, data was sent by the sender to the CEP / Post prior to acceptance of the item, which was labelled by the sender.
Now and in the future, the item will become smart and communicate on its way from the sender to the recipient, within a highly integrated, multi-carrier, partial pipeline environment.
Leading system: Retail or Post?
As the postal world extends its systems to serve retail, manufacturing and retail are extending their applications into delivery.

The challenge for the postal system is that its global use is limited to designated operators.

This excludes those who operate either outside their national postal environment, or those who are not entitled to use "postal systems" and who have therefore developed their own proprietary systems.

The challenge for manufacturers and retailers is that integrating third party proprietary systems is costly in terms of:
IT – connectivity to internal shipping applications; interoperability; maintaining the interfaces, and
Process management – different label designs, different carrier regulations, different documentation, different transportation.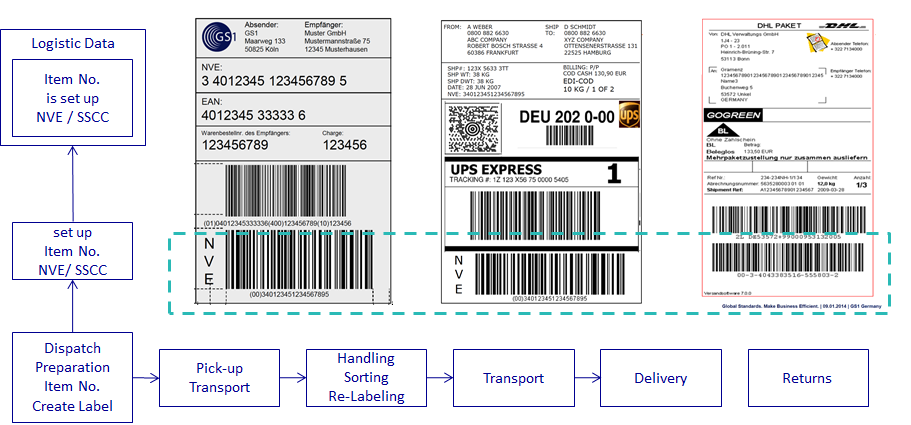 Fig. 3: Item-specific labels with SSCC for CEP, following GS1 specifications which are valid for more than 120 countries worldwide and growing; Source: BdKEP; Andreas Schumann
GS1 can track anything in today's supply chain
GS1, the not-for-profit organisation which develops and maintains open barcode and related tracking and tracing technology for manufacturing, retail and item tracking in general, has extended its coverage to include first and last mile delivery processes, including B2C item-related CEP services.

This open systems approach creates an environment in which carriers can use their own internal barcode symbology in addition to the open barcode symbology maintained globally by GS1.

The advantages for retail and manufacturing are huge.

GS1 is the leading global not-for-profit organisation providing open standards for item related tracking across the whole supply chain, so that manufacturers, retail and service partners can all use the item-related information seamlessly.

It is therefore no surprise that Alibaba and other leading Chinese ecommerce providers have also committed to adopting GS1 standards. 

As access is open, anyone handling the item can read and access content related to the item. Item-related content can also be restricted to users based on rights policies, and on an individual identification basis.
Posts use GS1 standards for delivery outside their national postal territories
Some of the national postal administrations already use GS1 barcodes and related tracking technology (RFID, etc.) when operating outside their own postal territories.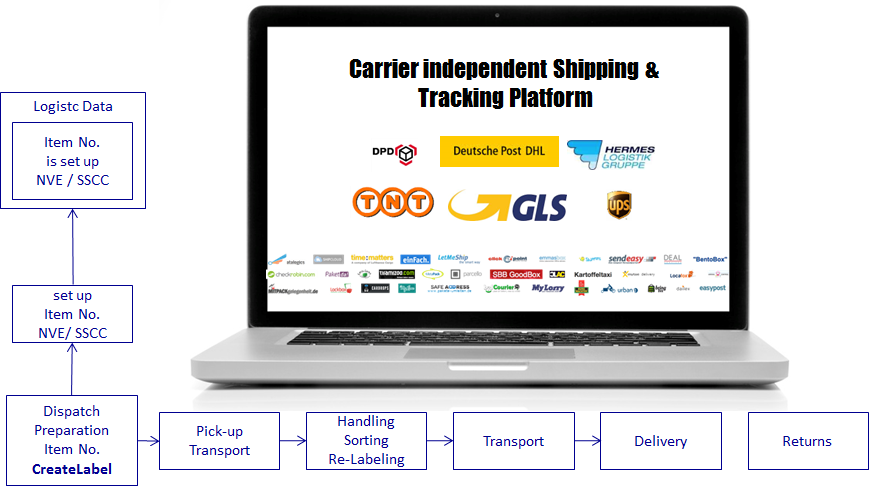 Fig. 4: Example of a carrier-independent shipping & tracking platform in Germany; Source: BdKEP, Mr. Schumann
Applying GS1 standards for B2X delivery leads to a highly integrated platform to which CEP companies, senders and recipients gain access globally.
European Standardization
Open standards for track & trace, harmonised labelling and interfaces to applications and systems are being developed based on the EU's standardisation strategy and related mandates to CEN/TC331.
When it comes to x-border ecommerce, the hurdles established in the past for the benefit of the few are being dissolved.
As the Internet of Things leads to an Internet of Parcels, all players can look forward to benefitting from open and generally accessible applications.
Walter Trezek is the Chairman of the Consultative Committee (CC) of the Universal Postal Union (UPU).
Does this article cover a topic relevant to your business? Access the CLS Business Lounge for the market intelligence you need to stay ahead of the crowd. Find out more