Parcel Delivery Services
Reinventing Parcel Delivery Services

When my parcel knows what, when, how and where I want to receive it, parcel delivery services can become truly customer-driven, intelligent & responsive
At A Glance
The Internet of Things creates a highly connected, interactive environment in which individual demands are served on an individual basis.
Increasingly, the services outsourced to customers today will be fulfilled interactively, based on algorithms directly driven by consumer data, mirroring authenticated attributes and credentials.
The more consumers interact digitally, the more delivery will become a service managing individual access to goods, services and content, and using personal communication devices.The question remains – who will supply the leading system environment: logistics or retail? 
These days everyone's talking about the Internet of Things (IoT). And quite rightly, because it heralds a revolution in communication logistics.

Small, stable, and cheap to produce, modern communications technologies (e.g. RFID tags, intelligent paper, etc.) can be embedded in a multitude of products, including parcels. When parcels can actively and passively communicate with their surroundings, delivery networks will become responsive. 

Not only will consumers be able to choose how, where and when to receive their parcels, delivery systems themselves will also become more intelligent, with identity management systems opening up a whole new range of potential, value added services.
The question of whether these intelligent parcels will be delivered by traditional posts, or increasingly courier, express and parcel services (CEP), will be determined over the next 12 to 18 months as innovative business models and the relevant technical standards become established. 
The signs are that a multi-stakeholder, multi-pipeline model will prevail.
Step 1: Breaking down internal value chains

Today's parcels are limited in their ability to communicate with their surroundings: barcodes have a restricted ability to recognise, track and add extra attributes to the parcel itself.
Ecommerce is global, involving a multitude of players. This automatically encourages services to be broken down and itemised; it is already possible to call up the entire logistics chain, from end to end, at the moment in which the consumer places an order. 
Logistics methods become transparent, and registering, assigning and scheduling deliveries according to content and weight is all possible prior to transport. 
This is the only means of ensuring safe and smooth transport (aviation) and border and custom controls – both major factors in boosting the efficiency and lowering the costs of cross-border ecommerce. In the end consumers should have access to cross-border, end-to-end delivery, with all the costs broken down on an item by item basis (landed costs).
Today the costs of providing parcel delivery services are largely determined by the value chains involved, i.e. the cost of supporting each post or parcel operator's own internal B2C systems. By breaking down these chains into their constituent – and exchangeable – components, the Internet of Things will change this fundamentally.
As recipients become actively involved in shaping the delivery chain this, in turn, helps increase logistics efficiency many times over.
Step 2: More flexible parcel delivery services

One of the first steps in making parcel deliveries match the needs and wishes of recipients, rather than the senders and the parcel delivery services themselves, was the creation of alternative delivery locations.
Parcel drop-off stations and boxes allow consumers to pick up parcels at locations other than their own delivery address. 
The next steps in this development are:
Increased flexibility, e.g. by enabling customers to specify delivery times and additional delivery locations.
Integrated identity management services (e.g. via hand-held apps) in order to add related services.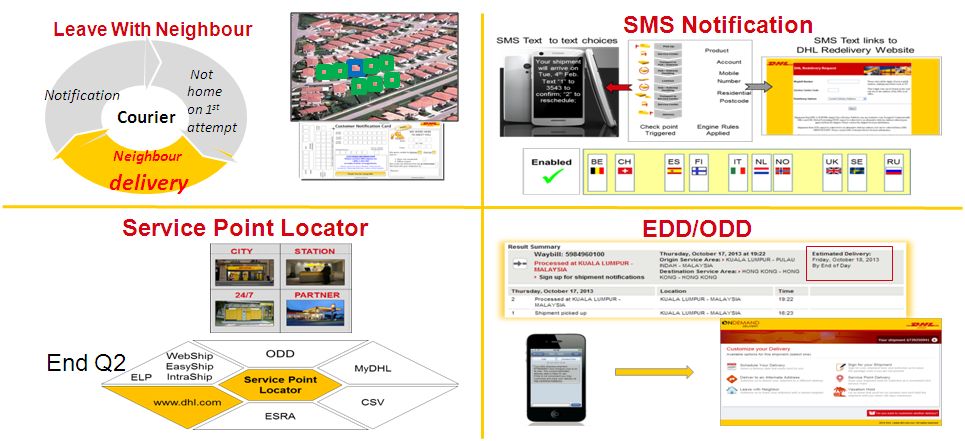 Figure 1: DP DHL showing the way forward (source: DP DHL presentation, PTT International symposium, 2014)
Step 3: Adding mobile devices opens up new retail solutions
The Internet of Things, to which the realm of delivery logistics largely belongs, will also revolutionize retail as future delivery networks start to reflect our own communications behavior:
Transparent delivery chains: all authorized participants within the delivery process will be able to call up the delivery parameters at any time – sender, recipient, form of delivery, content, necessary declarations, etc. 
Parcels will actively communicate with their immediate environment: when passing pre-set locations, instructions can be given determining the next steps on the parcel's journey to the recipient (warning: contents getting too warm; don't eat this food as you are allergic to nuts; … )
Identity management systems: value added services can be simply and securely added to the range of services. For example, whereas today's consumers immediately take physical receipt of their purchases in retail outlets, the IoT will start to bring a fundamental change in this behavior. ('Have my purchases taken directly to my car, within the next hour, and locked in the boot.')
From static to ad hoc parcel delivery networks

Traditional value chains are being forced to adapt. 
Our increasingly digital society encourages the growth of value chains based on partnership, developing on an ad hoc basis simply as the result of interaction between identified participants. These value chains will support all sales and distribution channels. Today's logistics are already creating the foundations for meeting these challenges.
Some parts of the chain will be taken over by consumers themselves, e.g. using parcel boxes as delivery locations for picking up goods and services on their way home, or by making their own car boots available in urban areas as drop-off points for goods – medium-sized German vehicles can already be remotely located, can selectively open their boots, are equipped with active antennae, and can actively interact with their users. 
Other local deliveries can be taken over by local bicycle and courier services.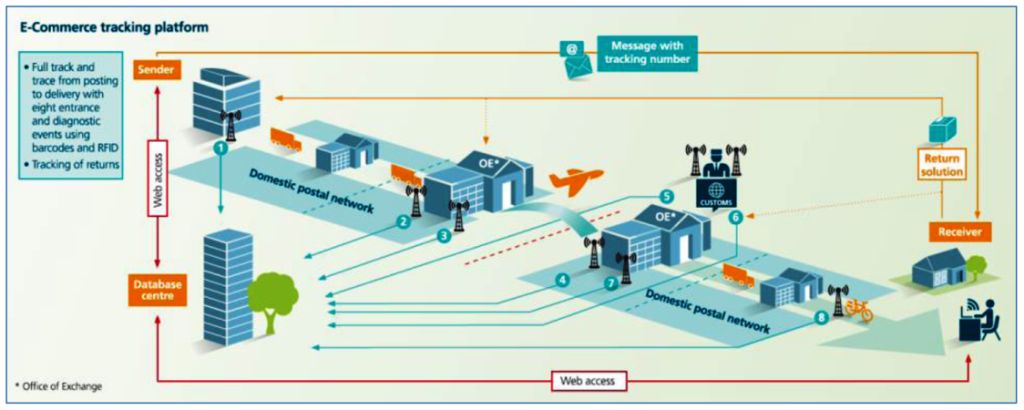 Figure 2: IPC's e-Commerce Interconnect Program (eCIP) is developing the foundations for a highly interactive parcel delivery network, enabling parcels (whether registered or not) to communicate.
Universal Service concept becomes redundant

Just as email has had an irreversible impact on physical mail over the past 20 years, so increased networking and interaction will lead to fundamentally new structures for the delivery of goods and services. 
In the past, regulated tariffs were needed to guarantee the availability of universal services designed to deliver physical mail via static, monopoly-run delivery networks on every working day. 
This is no longer necessary. 
In the digital world, the separation between communication media and infrastructure is established and accepted. Add flexible, ad hoc delivery networks and modern security solutions, and it becomes possible to offer area-wide coverage, of everything, by everyone.
The concept of a universal service, so beloved of the analogue postal world and designed around static, standardised and optimised processes, is now outdated. 
Digital demand requires digital interaction

For several years now the worlds of the postal operators, commerce, and small transporters (courier, express and parcel services) have been adapting to meet the changing framework conditions.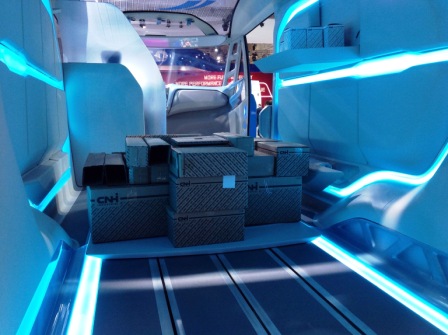 Figure 3: Delivery vans will incorporate highly interactive solutions: each item is located and securely stored making storage in the van fully interactive, fully controlled, and optimized via digital communication logistics (Source: IVECO)
Post: global standards for track & trace, combining track & trace with customs systems and overland freight, ocean freight and air cargo, are all currently being reworked and regulated. Recent studies have highlighted the significant cost advantages which can be achieved by using passive antennae, facilitating the interaction of parcels with third party systems.
Commerce: commerce is starting to use today's identifiers (barcodes) to interact with consumers and to use potential new logistics solutions to benefit consumers
Courier, express & parcel services: increasingly platforms are being formed which enable services to be provided in partnership along the value chain, supported by consumer demands and interactive communication media in delivery logistics. 
An update to this article was published in November 2015: The Internet of Things Leads to The Internet of Parcels
Does this article cover a topic relevant to your business? Access the CLS Business Lounge for the market intelligence you need to stay ahead of the crowd. Find out more