The 8 Rules of Communication Logistics
The 8 Rules of Successful Communication Logistics

What service providers must do to leverage fully on the potential offered by the digital economy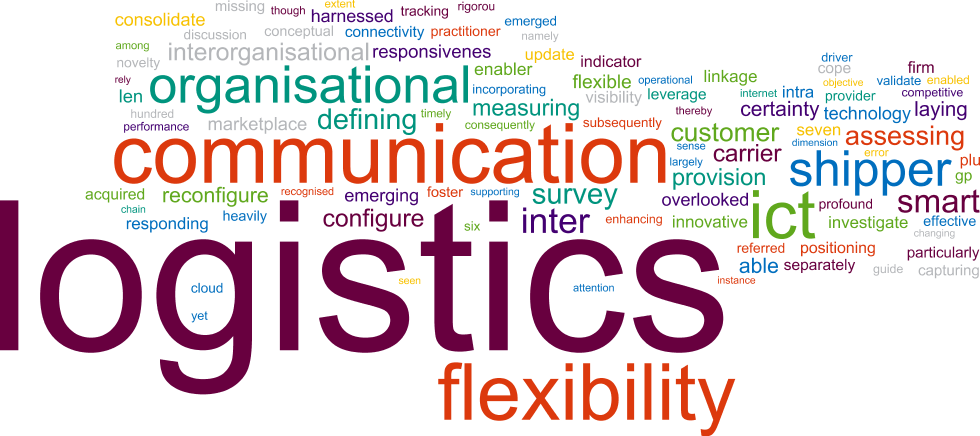 At A Glance
The Internet of Documents is nothing less than a building block in the foundations of the Internet of Things.

Communication logistics takes these building blocks, combining them so that ecosystems can interact, global interconnectivity is guaranteed, and the trust necessary to create value is established.
The 8 rules of successful communication logistics indicate how things, individuals, entities and governments will soon interact – on the basis of electronic documents – and the tasks which face all service providers determined to thrive in this business environment:
1.  Successful communication logistics runs on permanent, needs-based content
Diverse content, widely and constantly available, enables customers to easily find and compare products and services.
Providers who fail to continually adapt their communications to reflect the needs of their customers are in danger of having their content perceived as spam. This is particularly the case for the after-sales relationship.
Tasks:
Detailed analysis of the purchase process and motive
Comprehensive analytical CRM (data and profile analysis)
2.  Neo-ecology and new local are integrative components of communications logistics
Existing customer intermediaries (retail, service providers - including CEP services) must reposition themselves because knowledge of customer needs and wishes means intermediaries can communicate needs-based content on an ongoing basis – both locally and nationally. This applies both to CEP products as well as to services and products offered by CEP service partners.
Tasks:
Intermediaries must redefine and reposition themselves
Trust & added value must be based on individual attributes and credentials
Individual cross-selling capabilities must be designed to benefit the end-consumer
3.  Successful communications logistics requires a consciously controlled omnipresence
For customers, the connection between online and offline worlds is already reality.
Global networks are changing the daily behaviour of individuals. Anyone communicating with their customers via a range of channels, and offering them a variety of options, can leverage on valuable synergies – because the customer can be reached wherever they happen to be.
Tasks:
Analyse sales channels
Identify potential to link channels & place offers
Become a trusted, butler-like help agent
4.  Mobility must be the driver of communications logistics
Systems need to be networked so that companies can address their own customers via a series of touch points.
Tasks:
Identify your customer touch points
Consider how current touch points can become an instrument of collaboration with your customers
5.  Only those who offer their customers communications of value will enjoy success
Much potential hides behind the truism that it is cheaper to retain current customers than to win new ones.
Customised communications logistics are increasingly important when it comes to selecting the right model for determining a customer's actual value, and understanding what influences customer loyalty.
Tasks:
Consider how to get to know each and every customer better
6.  Individuality & Big Data are the cornerstones of communications logistics
The value of a customer must be precisely analysed. Each partner in a communication must be offered the product and service option which suits them best – and which is profitable for the provider.
Tasks:
Engage with your customers to help them improve their own profiles (whether an authentic profile, or the profile they wish to have)
7.  Loyal customers are ambassadors of success
Customer relations are finite. Not only for biological reasons. Customers are dynamic beings and their degree of loyalty varies within their own lifetimes.
Even where a customer ceases to be a customer, they can continue to make a valuable contribution to the economic success of a company through their loyalty – by recommending the company and/or product to new customers.
Anyone understanding customer 'opinion leader potential' can encourage customers to share their opinions. This the basis for a qualitative and quantitative growth in loyalty.
Tasks:
Activate opinion leader potential
Encourage and recognise/reward those willing to share their views
  8.  Connectivity & real time communication
Successful communications logistics leverages on opinion leader strategies. Successful organisations provide customers with offerings extending over and above their core competence. This generates enthusiasm and encourages recommendations.
Task:
Most customers are highly predictable. Become a part of their 'micro-cosmos'
The business segments currently most greatly impacted by digitalisation – telecommunications, energy, transport and logistics – will lead the way in recreating business models which fully incorporate these rules of communication logistics.
It is already clear that communication logistics not only place today's consumer at the centre of any interaction, but will make the consumer (and anything controlled or linked to him) an integral part – if not the focus – of value creation.
The 8 Rules of Communication Logistics
Does this article cover a topic relevant to your business? Access the CLS Business Lounge for the market intelligence you need to stay ahead of the crowd. Find out more