Opening Access
Opening Access

Opening Access to the Wider Postal Sector Players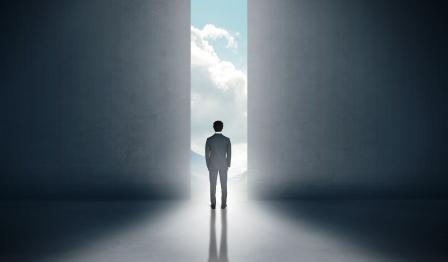 At A Glance
Opening access to UPU products and services to all postal sector players is the only way to provide lasting, efficient and universally accessible postal services which meet the standards expected by today's global citizens.

The monopoly era of One Country – One Post, when member states relied on a single designated operator (DO) to secure the functionality of the global postal territory, is past.

The UPU's upcoming access policy for wider sector players paves the way for universal engagement and global benefits.
The UPU leopard is preparing to change its spots.
Established over 150 years ago to support a system of global, universal postal service provision, the Internet and digital communications have changed the fundamental premises on which the UPU is based.
The global economy and modern communications rely on the removal of barriers such as exclusive cartels and regulations, etc. For most UPU member countries, that means allowing wider postal sector players the opportunity to participate in the UPU's global postal network.
First steps to opening access

The UPU recently conducted a study to determine the access conditions to international mail processing centre codes and other UPU products* which should be opened up to non-designated operators (DO). Its aim is to manage these access conditions in a properly regulated manner, and with due regard to transparency and efficiency.
The UPU has also audited its product and service offerings, to assess the risks and benefits of allowing access to specific products and services to external stakeholders in the wider postal sector, and to develop the rules and principles applicable to each product and service that the UPU wishes to make available to wider postal sector players.
An UPU action plan will enhance the involvement and contribution of wider postal sector players in UPU activities while preserving the UPU's traditional strengths such as independence and neutrality, and ensuring efficient & quality universal postal services at a global level.
Time for a UPU action plan

Effectively the UPU is running to catch up.
Already increasing numbers of bilateral and multilateral agreements between designated operators (DO) and wider postal sector players exist. They parallel the many bilateral and multilateral agreements amongst the DOs themselves.
DOs cooperate to enhance and streamline letter and parcel cross-border delivery. They also interface with private operators and wider postal sector players.
It is therefore unsurprising that there is demand to connect wider postal sector players – extraterritorial offices of exchange, big mailers, customs offices, delivery agents and transport operators, as well as non-designated postal operators – to UPU products and services.
Consumers and business users of postal and related delivery services favour a seamless, interconnected service.
The UPU product and service portfolio is rightfully built on the premises of neutrality and single postal territories. Each territory is, however, shared with numerous other stakeholders with whom a deeper interconnection and interoperability is now welcomed.
Non-DOs are part of the postal communication value chain and could help provide some of the UPU products and services.
The UPU must now establish the governance principles related to this issue.
Relationships between designated operators are no longer exclusive

Relationships between DOs are no longer of an exclusive nature, and parallel networks and partnerships among postal actors have emerged.
The Internet and ecommerce have globalized trade, with DOs acting as important – but not exclusive – delivery partners. Opening access to the UPU product and service portfolio to additional players can encourage greater integration in the physical, financial and electronic businesses, i.e. the 3D approach endorsed in the UPU strategy.
The Istanbul World Postal Strategy offers vision and direction

The UPU access policy will be built on the fundamentals of the Istanbul World Postal Strategy which covers the next four-year cycle until 2020.
The Istanbul World Postal Strategy comprises three overarching themes, identified to provide a broader vision and direction, and to collectively building a postal world in which:
Innovation is shared, promoted and driven – not as a luxury, but as a reality for all;
Full integration of networks at the national, regional and global level is no longer an objective but a reality;
The sector's unique ability to include populations, economic actors and territories is fully recognized and exploited by governments, development partners and international organizations.
The International Bureau of the UPU is submitting a draft UPU access policy to the Regulatory Issues Project Group (Committee 1) of the Council of Administration (the formal UPU body responsible).
Fig. 1: UPU access model to grant the wider postal sector access to existing UPU IT solutions
In order to open access to UPU products and services available to wider postal sector players,  the Council of Administration must oversee the gradual, systematic opening up of access under a policy of fairness and equality consistent with the general principles mentioned above.
At the same time, the responsibilities and obligations of UPU member countries must be preserved. 
The policy targets external stakeholders involved in the international postal sector using, or wishing to use, UPU products or networks, and will need to be specified in more detail over the next 4-year UPU cycle. It is very likely that these stakeholders will be restricted in their area of participation.
Who are these stakeholders?

One stakeholder group that the UPU needs to take into consideration are designated operators' business customers. It may be possible to make some products available directly to these customers, either through the UPU itself or through UPU members. Licensing or conditions of sale must be carefully considered.
Other stakeholders include supply chain service providers, in particular customs, airlines, transporters and security authorities, as well as non-DOs.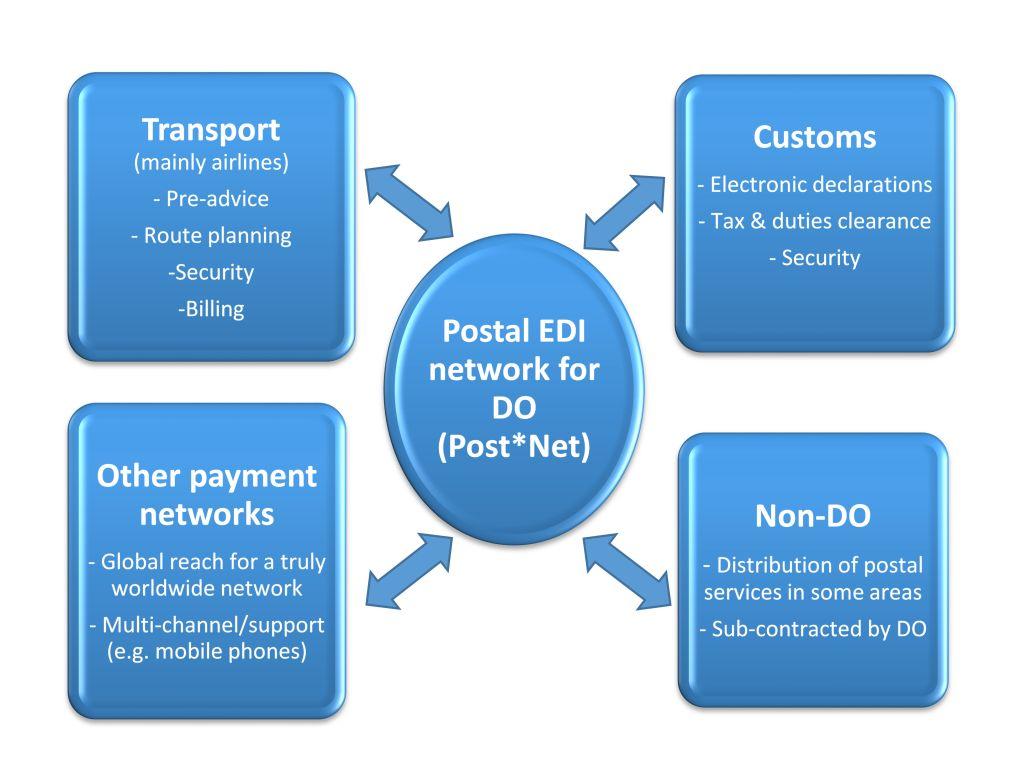 Fig.2: Designated operators (DO) will be able to communicate (exchange data) with other stakeholders in the industry using UPU standards and solutions (Source: UPU Council of Administration)
The "Draft policy on the access of wider postal sector players to UPU products and services" will be based on the following principles:
Maintaining the integrity and independence of the UPU;
No unfair advantage to any group or individual player;
Clear delineation of the responsibilities and roles of all entities involved;
Transparent management, control and integration of the postal supply chain;
Reciprocity of interconnection with other stakeholder networks, as applicable;
Wider postal sector payment for access to UPU products and services;
Demonstrated need for wider postal sector access to specific UPU products and services;
Proper security mechanisms in place to ensure data protection and privacy.
This move is a fundamental change to the UPU's overall policy and must be supported by the member countries and further enhanced by the stakeholders involved.
It also comes at a time when postal products and services are being fundamentally overhauled, when the postal business model is shifting its focus from the sender to the recipient, and when cross-border solutions for documents and goods delivery are becoming the focus of growth, prosperity and success.
* International Postal System applications (IPS, IPS Light), POST*Net, POST*Clear
Does this article cover a topic relevant to your business? Access the CLS Business Lounge for the market intelligence you need to stay ahead of the crowd. Find out more