9 Reasons For TLD .Post
9 Reasons For TLD .post

The UPU has extended postal service provision into the internet. Top level domain TLD .post combines digital, physical & financial services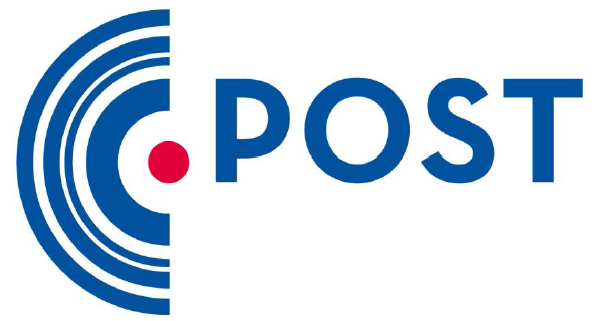 At A Glance
The UPU has extended postal service provision into the internet. But what does this mean? Well, in short, today's postal services offer 3 types of service – physical, digital & financial.
This article explores the 9 benefits offered by TLD .post.
The TLD .post platform is the UPU's online platform.
With the blessing of ICANN, .post is exclusively reserved for the 192 UPU member postal services as a secure and trusted environment in which to communicate digitally - with each other and with their customers.
All the rules, regulations, standards, agreements and treaties relevant to posts in the physical world have been re-engineered and transferred to the digital platform.
So why should every postal service actively embrace the .post platform?
1. Domain Name System Security Extensions (DNSSEC)
The .post platform is a secure online environment exclusively open to the national designated operators (DOs). In our uncertain world, trust is rapidly becoming the most important currency. By guaranteeing authenticity and integrity with DNSSEC, the TLD .post allows DOs to extend their role of mediator and trusted 3rd party into the digital world.
2. Global Infrastructure

DOs are being given exclusive access to a global ecosystem, bringing together physical, financial and digital communication services. Postal customers are global and postal services must offer seamless, global solutions.
3. Unparalleled Leverage

Exclusive access to the .post platform gives DOs a huge competitive advantage over private competitors. By leveraging on the huge range of services the platform enables they can successfully position themselves in the highly competitive, liberalised market for communications and services.
4. Fast-Track Customs Processing

The .post platform gives DOs direct access to customs authorities globally. The Customs Declaration System simplifies and accelerates the integrated presentation of goods and services (Postal Export Guide), cutting the costs of doing business while simultaneously providing added value to customers.
5. Ecommerce Ecosystem

eCommerce is booming and will enjoy exponential growth. In addition to fast-track customs processing, DOs will also be able to offer e-tailers and their customers landed costs (end-2-end costs) at the time of purchase on a global basis. This is a significant business advantage over non-DO competitors.
6. Trusted Reseller

The .post platform gives DOs access to a goods and service repository, offering DOs the unique opportunity to act as trusted local resellers.
7. Global e-Certification

TLD .post is the only global platform using shared e-certification, identifying and authenticating senders and receivers globally. This facilitates seamless, cross-border communications in a global market.
8. Integrated Track & Trace

The .post platform includes track & trace features and related Quality of Service (QOS) tools. DOs can leverage on this feature to provide national customers with a global service, by leveraging on a shared global postal infrastructure.
9. Unbeatable Cost Savings

The .post platform is designed, supported and funded by all UPU members on a non-profit basis. It is quite simply the most cost-efficient method for any modern postal service to extend its physical and financial service offerings into the digital world – where its customers are waiting.
Walter Trezek is the Chairman of the Consultative Committee (CC) of the Universal Postal Union (UPU).
Does this article cover a topic relevant to your business? Access the CLS Business Lounge for the market intelligence you need to stay ahead of the crowd. Find out more