B2C Ecommerce
B2C Ecommerce
Disruptive developments in B2C ecommerce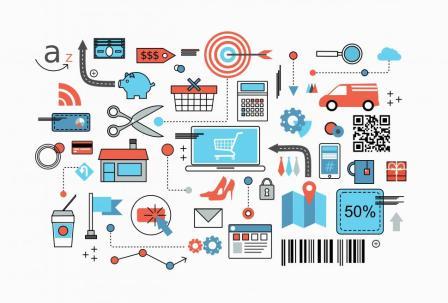 At A Glance
Parcel post, express and courier companies, particularly the national incumbents, are confident that their current position in the b2c ecommerce environment as the as mediator between seller and consumer is unassailable. Are they correct?
Anyone monitoring developments in the parcel delivery market over the past 2 – 4 years will have observed that:
Incumbents are focused on sheltering their domestic markets
Growth in cross-border ecommerce is mirrored by the rise of integrators, either loosely associated with leading postal services or differentiating themselves as global express and courier services
The global postal network, with its system of terminal dues and inward land rates, is creating significant market distortions, with new demands from senders and recipients failing to be met by the global postal system.
These developments are causing the B2C ecommerce market to despair. And, as ever, those who feel their needs aren't being met tend to look for alternatives.
Disruptive developments:

1: Last mile delivery no longer restricted to national incumbents
By introducing track & trace systems – in principal a 'digital shadow' for each and every traceable item – designated operators have laid the foundations for intelligent and integrated systems:
Nationally - within a territory reserved for one particular operator
Regionally - within defined areas in which designated operators agree on tariffs and service levels, and
Globally - within the legal and regulatory framework of the UPU
This has led to unprecedented rises in efficiency, as well as postal operators dominant in B2C last mile delivery introducing ICT-based management systems.
These systems have also allowed designated operators to outsource last mile delivery to third parties – semi-independent, mostly self-employed, delivery service providers.
Consequently, they have relinquished exclusive access to last mile delivery.
2. Huge rise in commercial letter post volumes (= B2C ecommerce goods)
The majority of B2C ecommerce goods are traceable commercial letter post items up to 2 Kg.
Huge volumes are being inducted into delivery systems neither designed nor prepared for them, putting the postal incumbents under pressure.
The market is also becoming skewed, with more beneficial remuneration rates available to selected senders within the global postal network. Global economies such as China enjoy a competitive advantage with access to lower remuneration charges which favour less developed countries and those countries needing cross-subsidies to compensate for economic inefficiencies.
The rise in volumes has therefore led to the development of new business models; China, who sends substantial volumes of postal items (commercial letter post items) abroad, can significantly support Chinese ecommerce senders by offering highly beneficial rates for cross-border postal delivery and final delivery by national postal services in Europe and America.
3. Emergence of a price-broking industry

Postal operators have been buying volumes to insert them into third party networks at prices fixed by the UPU.
This has led to different tariffs emerging for access to B2C delivery in any given postal territory, creating a competitive market for final 'postal delivery' in which the Terminal Dues (prices fixed and agreed upon within cartel-like systems) are the bottom line.
As a result, delivery prices change on a monthly, if not a weekly, basis.
This has led to the creation of a new price-broking industry. In this spot market-like environment, it supplies the optimum access preconditions to senders globally, consolidating volumes and shopping for the most cost-effective prices for logistics.
Yet again, a system once fully under the control of the national postal operators is being irrevocably shaped by outside agents.
4. GS1 standards have become a valid alternative to UPU postal standards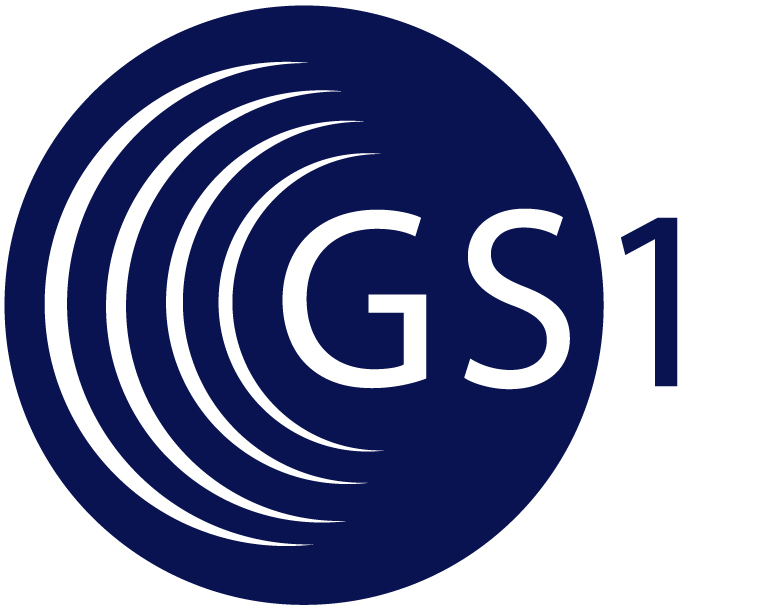 Retailers and commercial organizations want delivery channels compatible with the applications and management tools they have implemented over the last 10 years to build their integrated and efficient b2c supply chain management systems.
The de-facto global standard for these b2c supply chain management systems has been developed and implemented in more than 110 countries worldwide by GS1.

GS1 is re-adjusting its global standards in the upstream market to match postal delivery management tools, and raising the efficiency of their standards to solve the challenges of a multi-channel / multi-carrier cross-border environment.
This is bad news for the UPU with its own delivery-related integrated management tools for cross-border item delivery, including customs declaration.
Over the past decade the UPU and its postal members have compromised the core role of the Union by sheltering designated operators from market forces, failing to reflect the needs of key stakeholders in the market, and failing to ensure a sustainable extension of the postal service provision into today's digital reality.
To be fair, the digital world has developed faster than anyone believed possible. It has heralded a paradigm shift in communications, and with ramifications the full extent of which were hard to predict.
The UPU is now faced with a digital & physical world which is irrevocably entwined, in which collaboration, sharing, the open exchange of information, and ad hoc, functional, partnerships on a needs-basis are becoming the norm.
However hard they try, faced with the sheer volumes of goods being exchanged on a global scale, and the universal nature of digital standards, if they wish to survive then yesterday's cartels must quickly take down their barriers or risk becoming irrelevant.
We are seeing this already, not only for letter post, but increasingly parcel and package post too.
It is only a matter of time before member states will understand the direction current developments are taking and refocus their efforts, away from the UPU and towards helping to increase the efficiency and competitiveness of their market-driven economies.
The consequences...

Postal operators, consolidators and express & courier services have all been instrumental in these disruptive developments. Their impact is wide-ranging.
....for b2c ecommerce retailers?

In most European markets, retailers and commercial entities selling their goods and services online have the tools and transparency to choose between several delivery options and prices. But this is only the start.
The next step will be similar to that which we have seen in the letter post market in the recent past – downstream access and cost-based pricing.
In other words, volumes will be consolidated and presorted by b2c ecommerce retailers and commercial entities – not posts – and inducted for final delivery into the networks currently available which fit the exact description of the final delivery demand.
This leads to a multi-stakeholder final delivery environment.
If we look at current developments in the UK and other EU countries, pre-sortation of consolidated volumes for final delivery into available local networks (semi-independent, self-employed delivery) will significantly raise efficiency and transparency.
...for Hermes, DHL, UPS, FedEx, DPD, GLS, etc.?
These old economy companies will either leverage on this disruption (assuming they understand where their future core added value lies) or be faced with the fact that parallel delivery networks are less competitive and offer a worse service at a higher price.
The smarter that cities and regions become, the more integrated that b2c ecommerce delivery solutions will be. Solutions and pilots are already in place. Downstream access, such as pre-sortation for final delivery hubs, will showcase the next developments in the coming months in leading ecommerce nations in the EU.
...for suppliers and manufacturers?

Manufacturers, suppliers and solution providers are very aware of these developments.
Over the past years postal standardization has focused on:
Automation, integration and highly standardized management tools,
The introduction of delivery identifiers (to enable alternative delivery options which reflect the needs and preferences of recipients),
Secure, ICT-based communication as a means of identifying and authenticating senders and recipients,
Automated customs declaration systems.
These currently give postal operators an advantage.
However, this advantage can be easily lost because the value creation itself lies with the retailers and platform providers.
Whereas established postal services are facing challenging times, these disruptive developments will leave manufacturers and solution suppliers in a comfortable position.
Consolidation; pre-sortation; volume, weight and dimensional recognition; spot market-like final delivery mapping; intelligent delivery planning; flexible pricing based on best available elements in the value chain; all are available and ready to be implemented in the b2c ecommerce environment.
...for consumers?

Current growth in the delivery market is being driven by customer demand and digital communications which allow customers to order and initiate fulfillment on a scale never seen before.
Cross-border ecommerce is just starting to become a reality in a globally interconnected economy.
The distortions and advantages exclusively enjoyed by the established few will be made visible and adapted to create a level playing field, creating  b2c ecommerce delivery which is truly universal.
For consumers, this means more flexible, convenient and customized b2c ecommerce delivery services at a better price.

Does this article cover a topic relevant to your business? Access the CLS Business Lounge for the market intelligence you need to stay ahead of the crowd. Find out more