Ecommerce Business Model
A New Ecommerce Business Model
Google vs. Amazon in the battle for the end user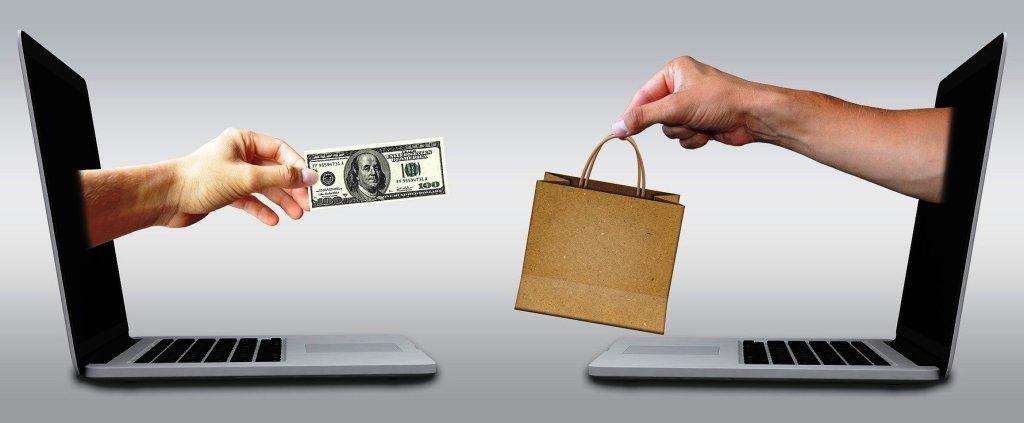 At A Glance
The battle between Google & Amazon shows how user retention mechanisms & ecommerce business models are entering a new dimension.
Ecommerce ecosystems are starting to integrate stated user delivery preferences before and after their purchasing decisions.
All the processes involved in the delivery of goods and services are becoming connected. The address is being supplemented by electronic and mobile identities.
Retail stores and physical outlets are being forced to follow this development, decoupling from their physical infrastructure and enabling users to digitally determine delivery preferences.
This leads to fundamental changes in the business model behind stores and outlets, and fundamental changes to the nature of distribution networks. 
Google is increasingly losing customers to Amazon; Amazon has repositioned itself as the leading mediator platform for sales of goods and services. In the battle for last mile delivery, user profiles and preferences are shifting to the core of future ecommerce business models.
Google's acquisition of the Canadian start-up BufferBox™ brought excitement to the analogue community of parcel distribution services.
Few believed that a digital multinational such as Google would be interested in a start-up calling itself a "parcel pick-up kiosk operator".
Ecommerce business model makes takeover strategy clear
It is clear that Google recognises Amazon as a potentially fierce competitor.
Amazon has understood how to enhance and develop its position as a mediator. Google's own data shows that a decreasing number of users are using its own platform to search for goods and services; instead they search directly at Amazon.

Google is losing out in its area of core competence – optimized search. Meanwhile Amazon is expanding its own ecommerce business model to include the search for goods and services available on its own sites.
Consumer data remains with Amazon
Consumers search Amazon directly for goods and services which they then buy from Amazon. The consumer data this search generates now stays with Amazon.
Amazon has little or no interest in selling its user data - a core asset - to third parties for marketing purposes.
On the contrary; Amazon uses this data - in most cases with the explicit knowledge and consent of the user - to target them with new offers.
Amazon's ability to predict interests and preferences relating to the goods and services it offers is a growing part of its ecommerce business model - placing it in direct competition with Google.
Google's strategy behind the purchase of Buffer-Box™ now becomes clear: it is a means of retaining access to the profiles of end customers whose stated delivery preference (on platforms including Amazon) is their local Buffer-Box™ station.
Other factors are also gaining importance.
Amazon's ecommerce business model includes pricing according to preferences & customer profiles,  end-user delivery preferences, last mile, national, regional and international (including different tariffs for delivery, landed costs – such as tax and customs fees) delivery costs, and payment options (paypal, Credit Cards and (remittance-like) escrow services.
It is interesting to see how Amazon's own product and services portfolio has become a minor share of all the products and services offered via Amazon's platforms/ecosystems.
In other words, with its ecommerce business model Amazon has understood how to position itself as the new mediator for products and services in a 24/7, global digital environment.
This ecommerce business model can easily be extended to other sectors currently still dominated by "old fashioned" analogue retail structures.
Unified ecosystems

As users of platforms/ecosystems start to purchase goods and services via Google, Amazon or third parties, the focus on customer retention increasingly shifts to physical delivery systems.
In addition to turnover and the fees earned through facilitating goods, services and payment, selling delivery and supplemental services (e.g. cash-on-delivery, alternative delivery methods or locations) is becoming an increasingly important source of additional revenue and methods of generating customer loyalty in the ecommerce business model.
Companies such as Google and Amazon are aware of their role as mediators between supply and demand in an increasingly consumer-driven environment.
This development is being accelerated by the unprecedented growth in the digital economy.
The traditional outlet-based model, driven by suppliers, will be replaced by a demand-driven model, where the user/customer takes well-informed decisions.
Success in this field depends upon integrating all the necessary processes into a single ecosystem.
The better one succeeds in binding the user to a platform/ecosystem (with their full knowledge and agreement) right through from the initial search for goods and services to final delivery according to the user's preferences, the higher the value of the platform and thus the greater and more sustainable the profit it generates per user.
Ecommerce business model: recipient-driven

A key part of the purchasing decision is quick and timely delivery according to the user's own preferences.
Therefore it is increasingly important that any ecommerce business model allow the platform user to determine the method and timing of delivery.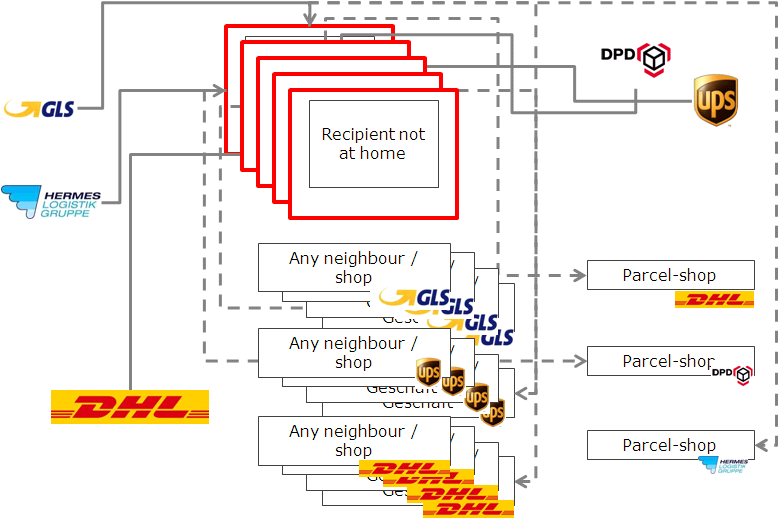 Fig. 1: Many parcel operators deposit items at locations not chosen by addressees / recipients (Source: InternetPost AG)
Failed delivery attempts (such as Austria's "yellow notifications") create additional effort and cost for the recipient who must collect the parcel in person from a postal outlet or a delivery service depot. This is reflected in customer purchasing behaviour.
In continental Europe the physical delivery location (post box, etc.) is the property of the recipient.
The recipient is entitled to determine the delivery location by issuing formal delivery instructions, e.g. PO box; alternative delivery address, deposit, re-direction, authorisation to receive mail.
This information forms part of the postal infrastructure and must be shared with all postal service providers on an equal cost and access basis.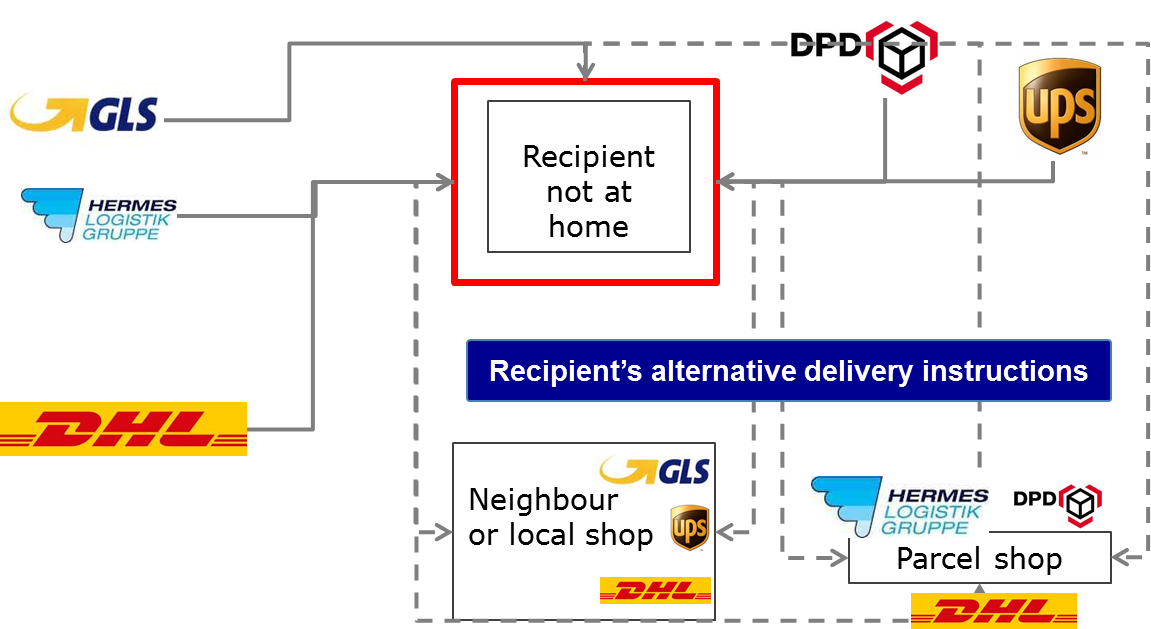 Fig. 2: Model for delivery based on recipient instructions (Source: InternetPost AG)
Delivery address becoming delivery identity

The delivery address itself is increasingly becoming a delivery identity, one that can be displayed digitally, is maintained by the user and applied according to their individual and mobile needs.  As a result, delivery increasingly reflects the interests of the users. 
It is clear that there will soon be offers from user interest organisations to protect the interests of digital users.
Continued integration, growth of the digital economy and the arrival of more ecosystems for distributing, selling and acquiring goods and services - especially the forward integration of sales channels traditionally serviced by physical sales outlets onto online platforms – all lead to a fundamental redesign of the delivery infrastructure.
The recipient, not the sender, determines last mile delivery

A delivery infrastructure driven by the recipient, one which supports both traditional parcel delivery and alternative delivery instructions, would be open to all parcel services on an equal cost basis.
In the digital economy, this offers a further means of integrating the entire delivery process according to the preferences of the user of the platform / ecosystem.
Increasing mobility and individual preferences are increasingly important factors in retaining consumers.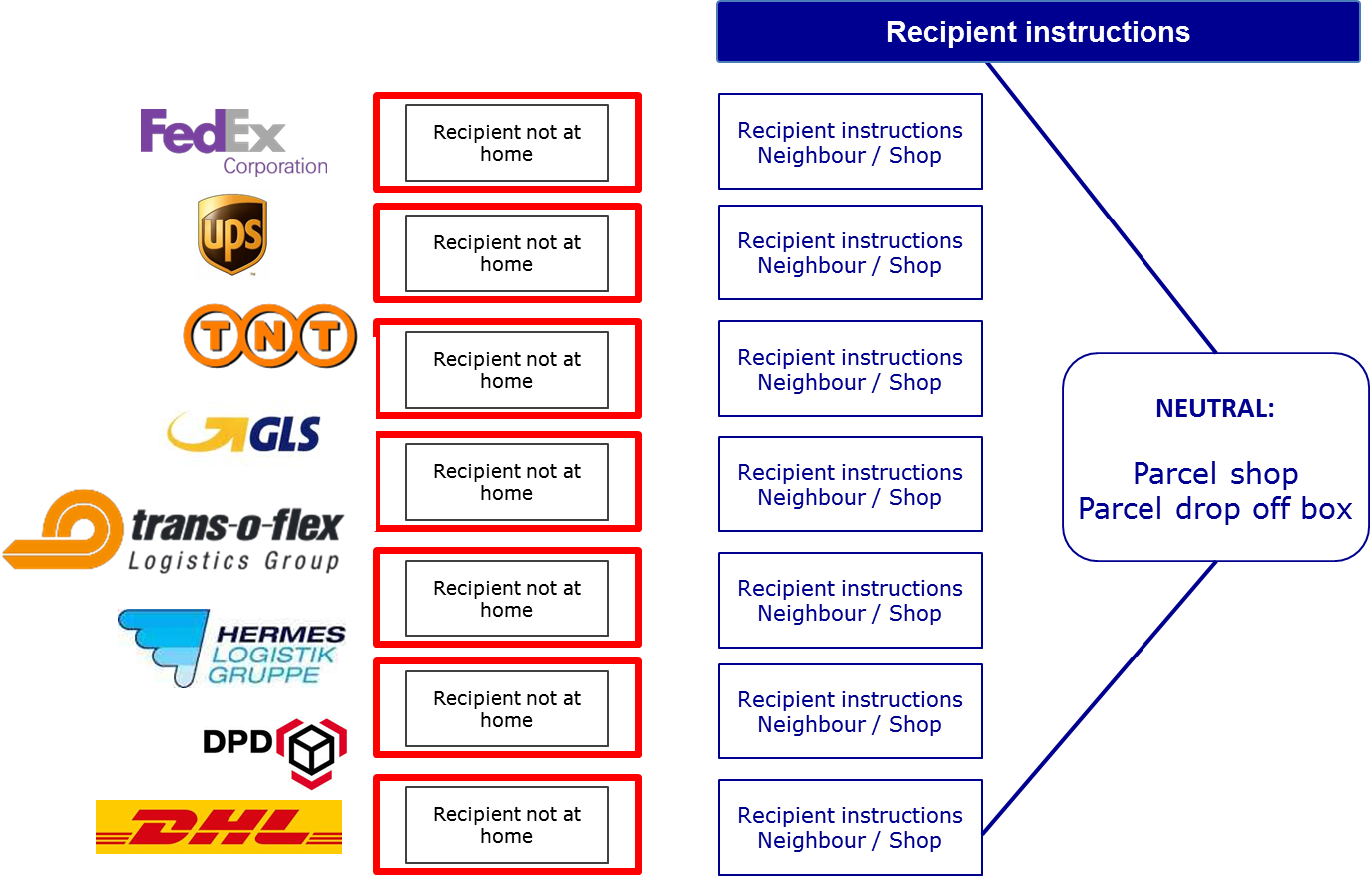 Fig. 3: A delivery model following recipients' stated preferences encourages new business models (InternetPost AG)
Supplementing outlet infrastructure with digital, customer care-supporting deposit systems

When an online platform / ecosystem can support the full purchase process – from initial search for goods and services through to recorded delivery & including returns - then additional customer service functions can also be directly integrated.
These include customer information and advisory functionalities.
They also include identity and age checks, or the inclusion of samples for marketing purposes (reflecting the user's preferences and in accordance with data protection legislation).

Ecommerce business models with delivery & collection systems help sustainably develop economically underdeveloped regions

Integrated platforms /ecosystems help connect anyone who is structurally and regionally disadvantaged in the physical / analogue world.
Existing platforms and ecosystems such as Amazon and eBay, etc. can automate the process of directing delivery instructions, notifying receipt and dispatch, and integrating networks of pick-up and drop-off stations.
As a result, they make it possible to integrate economically and structurally underdeveloped regions with no additional effort and on an equal basis, providing universal coverage and meeting the specific demands of users everywhere.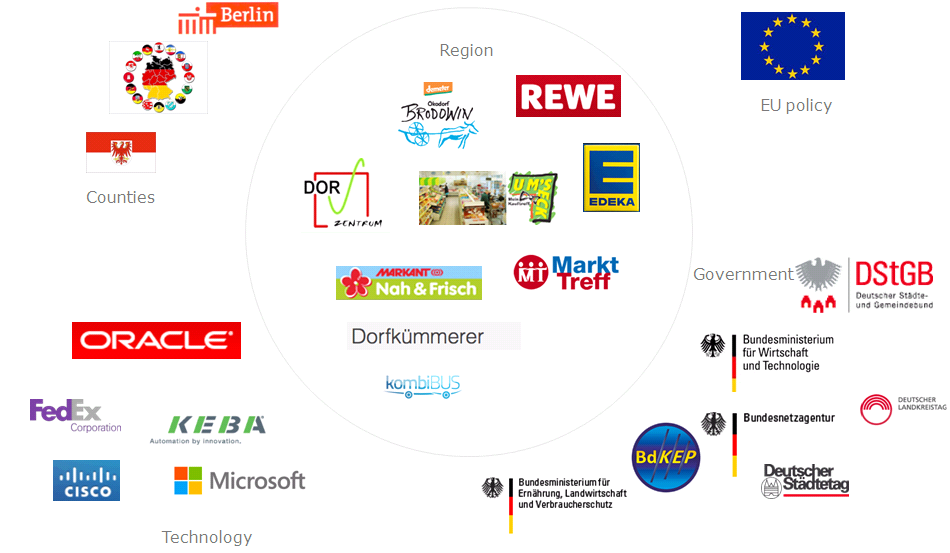 Fig. 4: Stakeholders in a sustainable, user interest-focused, ecommerce-based service culture (Source: InternetPost AG)
All deliveries within the postal infrastructure must comply with sector-specific data protection regulations

Confidentiality, protection and the security of personal data are the cornerstones of the postal service provision. They focus on the postal user.

They clearly and specifically declare that a postal service user's personal data may be employed only for the purposes for which it was gathered, i.e. for delivering a mail piece.

Any list privileges, list brokerage, or the reselling of address data which enables third parties to directly or indirectly identify postal services users is, by definition, prohibited. This is referred to as "purpose limitation".
Retail outlet network providers face a fundamental change to their business model

Retail networks maintaining large locations, and particularly those outlets and stores in assumed "ecommerce distant" areas, are facing a dramatic, disruptive change to their business model.
Wal-Mart, and its UK-based subsidiary ASDA, demonstrate the necessary response: their core business is food and non-food items in daily demand.
Their ecommerce business model, involving online platforms/ecosystems (including social media platforms) will enable users to decide how goods and services are delivered.
Integrated customer information and interactive care services, based on individual preferences and supporting electronic identities, will quickly gain in importance.
The physical address will be connected to the user's electronic identity, seamlessly unifying the digital and physical environments as demanded in a mobile and ICT-supported society.
Does this article cover a topic relevant to your business? Access the CLS Business Lounge for the market intelligence you need to stay ahead of the crowd. Find out more