Alibaba
Alibaba
Changing the global postal network from within
At A Glance
Postal services must reengineer regional & global network operations to enable cross-border ecommerce – the driver of future international growth.So why are ecommerce platforms, with no last mile delivery, successfully attracting investment when established postal services aren't?

Venture capital prefers the ecommerce platform proposition – sales volumes & customer interaction (data). So while Alibaba invests in partners such as SingPost to secure global last mile delivery, the DPDHL 'go it alone' strategy is to move upstream into ecommerce, securing volume for its own communication logistics hub.

But unlike the mail market, where DPDHL dominates through upstream and downstream integration, here it faces an upstream parcel post market already occupied by ecommerce platforms. It will be interesting to see if their strategy of dominating the gateway to customers downstream, through parcel boxes & drop-off stations, succeeds.


Postal services under threat from ecommerce platforms
Deutsche Post DHL has made it very clear: postal services – as logistics intermediaries – are under threat from ecommerce platforms who are moving into the world of logistics to support their own ecommerce activities.
Furthermore, venture capital is betting that it will be the ecommerce platform providers who will be the winners in this confrontation.
Today's vital, but much criticised, cross-border, global postal delivery network currently plays only a minor role in investors' financial considerations. In many cases, posts are even seen as a barrier to further growth and economic prosperity.
Deutsche Post DHL (DPDHL) has understood the dynamics of this capital-driven market development. Its response is to move into new segments, creating sustainable solutions for above-market growth and create shareholder value. Hence its new 2020 – Focus / Connect / Grow strategy to become the leader in ecommerce and related logistics by accelerating its shift into emerging markets.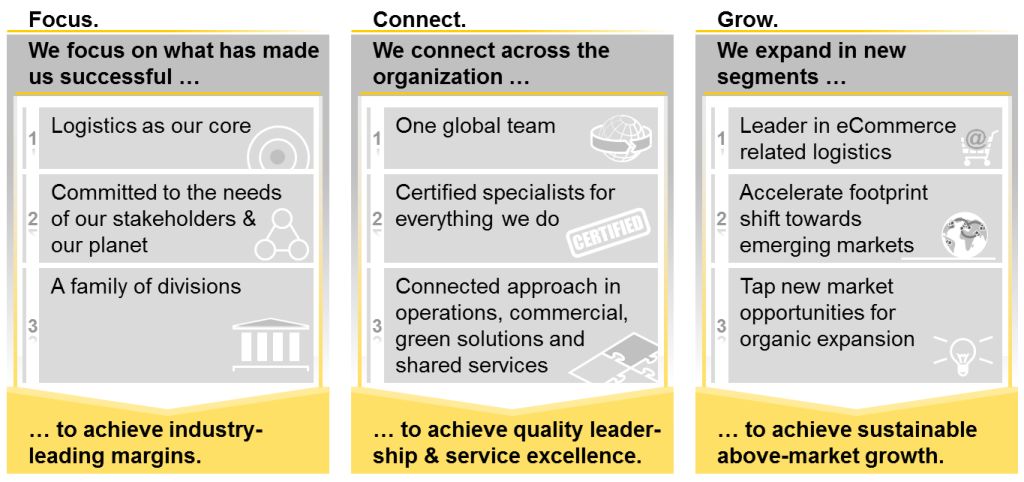 Fig.1: DPDHL 2020 strategy for a global postal network: Focus / Connect / Grow
Posts are running to keep up
DPDHL has launched its new strategy a year earlier than planned, having understood the market dynamics: Alibaba's investment in SingPost; eBay's own strategic logistics platform; retail networks entering the last mile delivery markets; etc.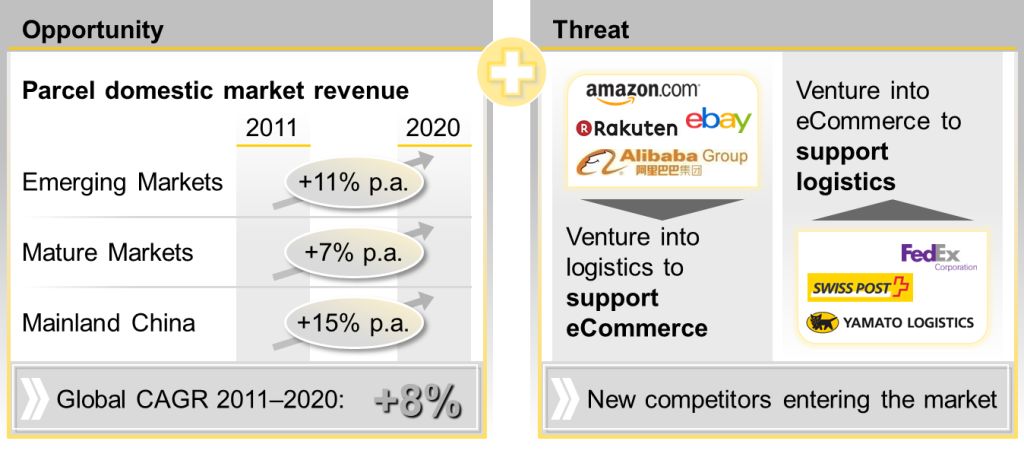 Fig. 2: DPDHL recognises the dyamism in the ecommerce parcel post market with the advent of competitors such as Alibaba
DPDHL's growth potential and ROI opportunity for shareholders has been well communicated. However, the business environment is getting considerably tougher, with DPDHL's current strategies also encouraging the competition to enhance their efforts.
At the UPU Ecommerce Forum in late March 2014, Alibaba told the global postal community to refocus on what they can do best: to re-engineer the global postal network, with its national postal delivery networks in 200 member states, to fit the needs of a data-driven global economy.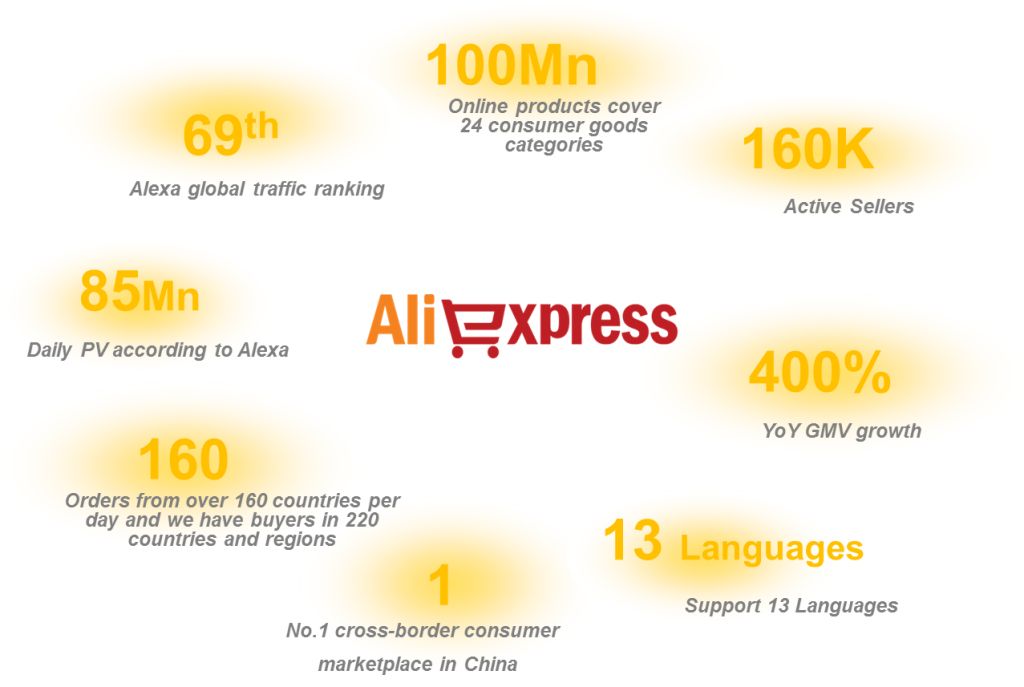 Fig. 3: Alibaba recognises the role of cross-border ecommerce in stimulating global growth
Alibaba has made it very clear that the biggest challenge faced by ecommerce is the last mile delivery of goods and services.
It is still the UPU which is best placed to provide a global last mile delivery network consisting of national postal delivery networks, and to answer the needs of a highly connected, digital economy.
Too little, too late?
But the writing is on the wall.
The pace of change has been too slow and posts are still hindering seamless cross-border ecommerce. Global ecommerce providers, such as Amazon, eBay, Google, etc., together with retail network providers who are increasingly moving into ecommerce, such as Walmart, Asda, REWE, Home Depot, etc., are searching for alternative delivery solutions.
In more developed parts of the world, the alternatives to the national posts are already consolidated, with solution providers hosting platforms which integrate last mile delivery options to fit to the needs of the ecommerce portals and, more importantly, the customers. A key feature of these alternative networks are more flexible delivery times, locations and costs.
It's bad news for postal services. They are losing out fast in what had the potential to become the most promising growth area, one which would have compensated for their sharply falling letter mail volumes.
It is therefore no surprise that regional initiatives such as e-CIP, EuroMed and PostEurope, driven by leading postal services, are eager to deliver solutions. One challenge they face is refinancing the investment needed to adapt the postal delivery network to meet today's customer demands.
Financial investors have understood that growth is being driven by the leading ecommerce portals, and not by the postal services.
Hence Alibaba's investment in Singapore Post Limited shouldn't come as a great surprise. It provides financing to help advance the SingPost ecommerce eco-system, create the logistics solutions that Alibaba needs for international ecommerce, and to leverage further.
But it doesn't stop here.
In addition to taking advantage of Southeast Asian ecommerce opportunities, SingPost and Alibaba will formalise a Joint venture with respect to international ecommerce logistics.
This can also be regarded as a response to DPDHL's own strategy of focusing on Southeast Asia and increasing group revenue in emerging markets, from today's 22% to 30% by 2020, to achieve a substantial, above-market annual growth rate.
Alibaba shows posts the future
Speaking at the 7th International Postal Symposium hosted by the Turkish Ptt in late May 2014, Alibaba identified the current bottlenecks in the global postal network:
Different customs procedures in different countries
No one postal service or courier can deliver everywhere, in time and cost efficiently
Very hard to stick with SLA towards endusers due to uncertain or varying service levels of parties involved
Cost of oversize (+2 kg) parcels too high to handle, thus narrowing number of goods to be sold and shipped cross border, although there is high demand
Too many restrictions on items to be carried (no batteries, phones, tablets, etc...)
Alibaba's recommendations were straightforward:
Embrace change
Accept ecommerce as mainstream cross-border trade
Governments must regard ecommerce companies as stakeholders, and use them better
One size doesn't fit all! We need to alter our approach to cross-border ecommerce
Problems cannot be solved through individual efforts: we need a broader approach and the participation of different parties (Governments – Postal Services – Couriers – Ecommerce Companies)
Service integration & data exchange between companies and delivering parties is needed to permit better planning and in time delivery
Involvement of manufacturing companies is a must
Clearly, the strategies of leading postal logistics providers and ecommerce platform providers will have significant consequences for the future of the communication logistics market.
A new postal role
Postal services are currently suffering, emerging as logistics intermediaries in a data-driven market, and threatened with displacement by technology which reaches customers directly through online market-facing systems.
The likes of Alibaba, whose core competence is managing their ecommerce portals and applications, want the communication logistics industry to re-intermediate.
The nature of postal providers in the value chain has to change
From: Providers of static last mile delivery options
To: Commerce logistics hubs, intermediating with recipients, fulfilling their delivery preferences and managing logistics by providing network access and necessary service functionalities (customs, clearance, track & trace, returns, payment on delivery), on a partnership basis.
How far this is compatible with the individual efforts of players such as DPDHL, who are dominant in their home markets and determined to go it alone, remains to be seen.

Walter Trezek is the Chairman of the Consultative Committee (CC) of the Universal Postal Union (UPU).
Does this article cover a topic relevant to your business? Access the CLS Business Lounge for the market intelligence you need to stay ahead of the crowd. Find out more